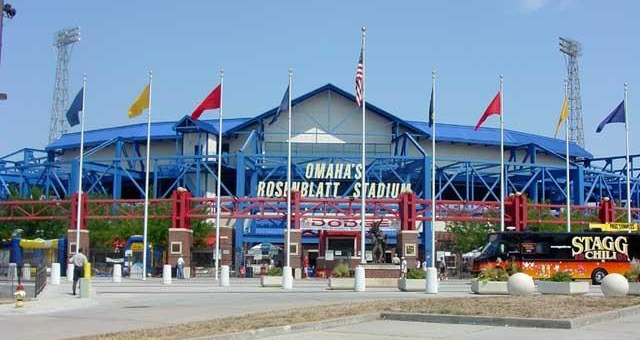 The greatest week-and-a-half in sports kicks off later today, when top remaining seed Rice will take on underdog deluxe Louisville in the first game of the 2007 College World Series. Phillies' first round pick and Rice ace Joe Savery (10-1, 2.78 ERA) will try to topple Zack Pitts (10-3, 2.23) and the momentum driven Cardinals, who are fresh off a 20-2 beatdown of Oklahoma State in the final game of their Super Regional matchup. Rice is an experienced ballclub that was a handful of outs away from the CWS Championship Series last year, but this is Louisville's first ever trip to Omaha, and only the 2nd time in school history they've made the 64 team postseason field.
Later tonight the defending CWS Championship runner-up UNC will take on the other CWS underdog, Mississippi State. Rob Woodard (10-2, 3.01) takes on Chad Crosswhite (8-4, 4.24) in a matchup of two guys that won't wow you with stuff, but have plus-plus compete tools and will give you all they have for 8 innings. I already took UNC as my pick to win the whole schabang, but with the way the postseason has unfolded so far, they're just as likely to go 2-and-out in the double elimination tourney as win the CWS Title.
Here's a couple quick links to some more CWS coverage.
In case you're wondering, I'll be tracking the stats of the 3 Yankee draftees who will be playing in the event (via Down on the Farm): Isaiah Howes, Louisville's leftfielder/DH (11th round); and outfielders Taylor Holiday (19th) and Matt Morris (23rd), both of UC Irvine.
And finally, I'd be remiss if I didn't link you to this clip of current Yankee prospect JB Cox closing out Texas' CWS Title in 2005. You can also check out this cool highlight reel of Texas' March to the CWS Title (JB's number 44, but I'm sure you knew that already).