In the middle of the trade deadline countdown, the Yanks held a press conference today to unveil the 2008 All Star Game logo. The team also announced that they will try to seat fans in the black bleachers section for the home run derby. That might mess around with the batter's eye, but those would be awesome seats for the derby.
Here's the logo as it now appears above the façade in center field at the Stadium. It's a classy one. I'll try to get a better picture at the game tonight.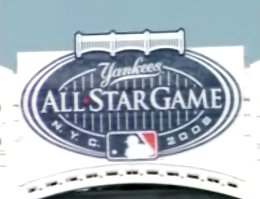 Here's the logo as it appears on the Yanks' website.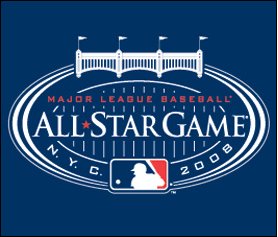 And because it's never too early, you can now start buying All Star Game 2008 merchandise.