Javelinas (Yanks AFL) 3-2 Win over Rafters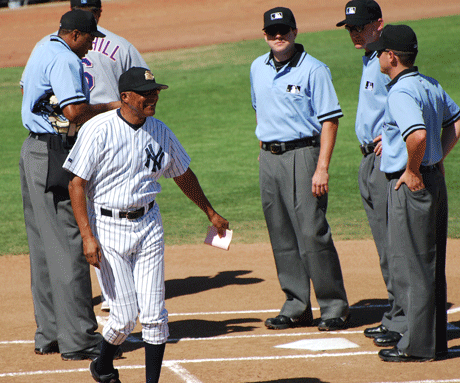 Brett Gardner: 2-4, 1 RBI, 1 SB
Juan Miranda: 0-3, 1 BB, 1 K
Reegie-don't call me beer man-Corona: 1-3, 1 RBI, 1 BB, 1 K, 1 SB
None of the Yankee pitchers entered the game.
Reegie Corona walked with the bases loaded in the bottom of the 9th to win the game. He played solid defense at shortstop and made nice play on a groundball up the middle. Brett Gardner was a force on bases again. The guy never stays in one spot on the bases. Miranda was better than expected at first base but didn't have much range on a hard hit to his right. Photos after the jump.