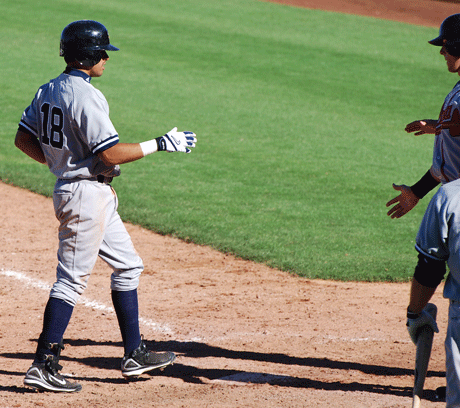 The Javelinas lost to the Rafters 11-14
The Yankee pitchers had a rough time today but they didn't get much help from their defense at times. The Javelinas commited three errors, two of them on routine fly outs to RF & LF, when Steven White was pitching in the first inning. Brett Gardner had another good day at the plate and the only thing that could limit his SB's were the aggressive hitters behind him.
The Yankees were great on defense today. Corona stole a hit away from the speedy Elvis Andrus when he made a great diving catch behind second and quickly gunned him down at first. Gardner made a nice running catch at the wall in center and Miranda even chipped in with a surprising full extension dive to his right on a hard hit ground ball.
Brett Gardner: 3-5, SB, BB, K He showed off his speed when he beat out a routine grounder to second base – the fielder double clutched for a moment and Gardner easily beat the throw at first. It was a sight to see.
Reegie Corona: 2-5, HR, 4 RBI, 3 K's. The home run went over 360ft into the bull pen in RF
Juan Miranda: 0-3, BB, K. He's still looking for his first hit.
Seven White: 1.2 IP, 4 H, 4 R, 2 ER, 0 BB, 2 K
Steven Jackson: 2 IP, 2 H, 2 ER, 1 BB, 2 K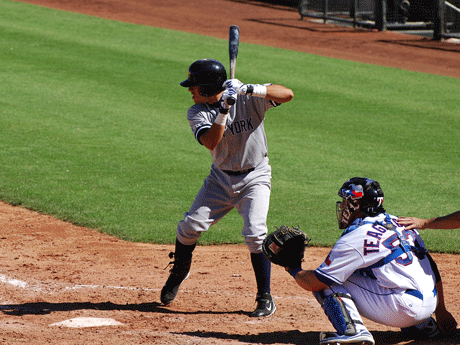 Reegie Corona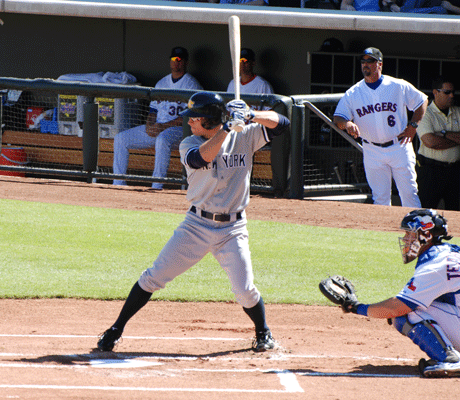 Brett Gardner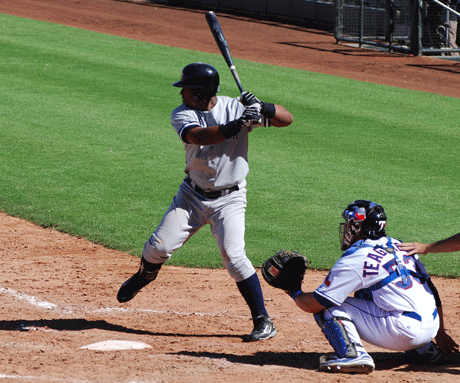 Juan Miranda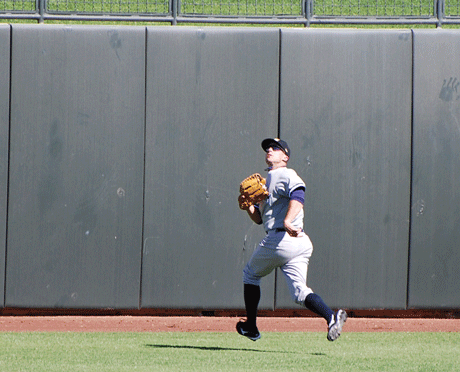 Brett Gardner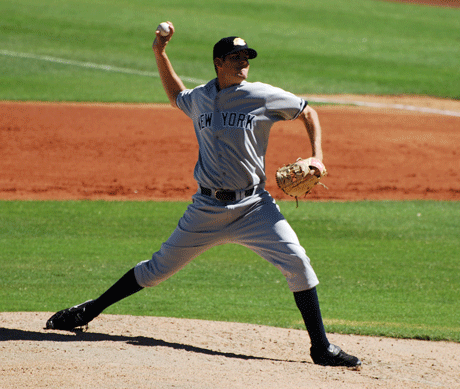 Steven White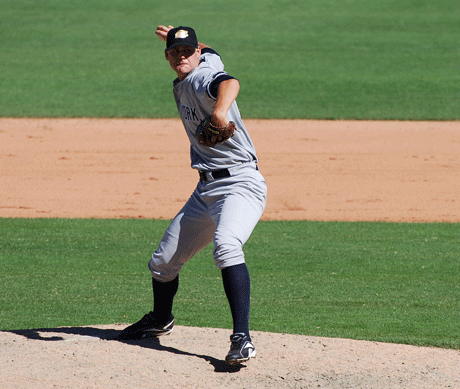 Steven Jackson