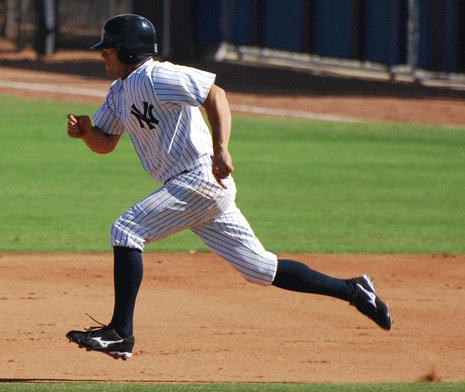 AFL Javelinas (9-5 win over the Phoenix Desert Dogs)

Brett Gardner: 2-5, 1 RBI, 1 R, 1 BB, 2 SB. Reached on a bunt single and stole both bases without a throw. He's now up to seven SB's.
Reegie Corona: 1-4, 2 R, 1 BB. Hitting .375 left handed / .000 right handed.
Eric Wordekemper: 1 IP, 1 H, zeros. Topped out at 89mph on the gun.
Miranda didn't play, but they've added one of his AFL hits on YouTube. The game photos are on the other side.