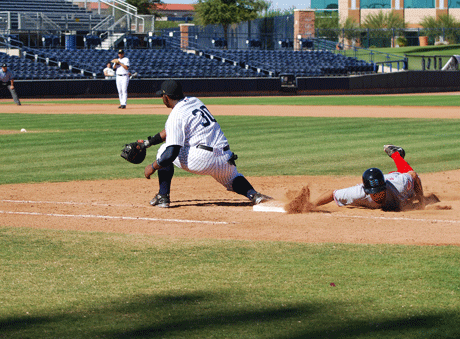 AFL Javelinas (2-0 loss to Surprise Rafters)
Brett Gardner: 0-4, 2 K's – In true Johnny Damon fashion, Gardner was the DH and hit lead off. It was his first game without a hit.
Juan Miranda: 0-4, 1 K – Has batted Cleanup in every game he's played.
Reegie Corona: 1-3, 1 2B, 1 K – Still looking for his first hit from the right side.
It's amazing what a little wind can do in a hitters league like the AFL. There was a 25mph wind blowing in from RF and the Javelinas were held to just two hits and no runs. One of the hits came from Corona and it was a ball that a cheap pair of sunglasses should have caught without a problem. They have a strange rule in the AFL – if the fielder looses the ball in the sun and he doesn't touch it – it's ruled a hit (or a double in the case of Corona). For what it's worth, Gardner hit the deepest fly out of the day. He hit the ball straight into the wind and the right fielder caught it on the edge of the warning track. The game photo's are on the other side.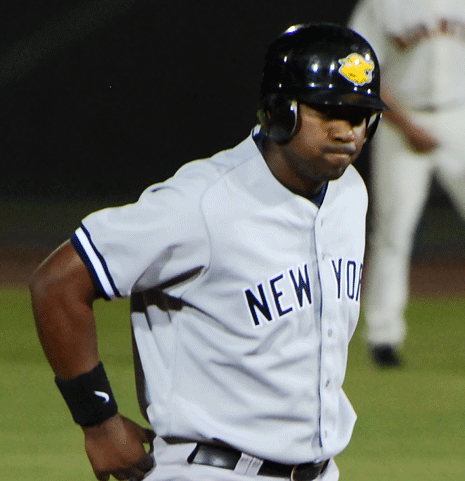 Miranda
Corona
Corona
Corona
Gardner