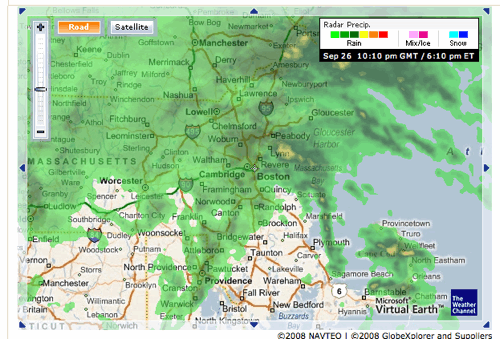 The forecast isn't brilliant for the Boston area this weekend. As you can see by the radar, at 6:15 p.m., the entire area is blanketed in different shades of green, and the rain isn't expected to let up for a few days.
So here's your obligatory game thread. If the game gets called, just turn it into an open thread. Anything goes here.
Damon LF
Jeter SS
Abreu RF
Rodriguez 3B
Giambi 1B
Nady DH
Cano 2B
Moeller C
Gardner CF
Aceves P
Lasting Yankee Stadium Memory: My contribution to Alex Belth's Lasting Yankee Stadium Memory series is up on the Banter. Stop and by and check it out.