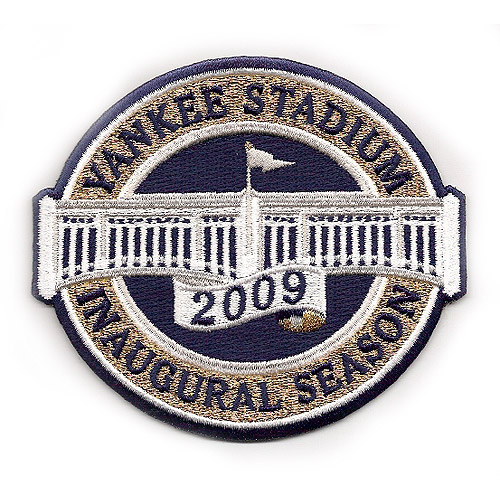 That, folks, is the latest marketing ploy/commemorative logo that will soon decorate Yankee gear the world over. For the second year in a row, the Yanks will be able to offer up special merchandise decked out in stadium regalia.
This past year, the Yanks made a killing by selling items with the All Star logo and Yankee Stadium patch. Right now, memorabilia-obsessed nuts — such as, um, me — can buy hats, t-shirts and key chains with this latest design. See? This stuff is already on sale just in time for the holidays. You have to admire the marketing geniuses who came up with this commemorative patch craze. MLB has certainly exploited it through the World Series, Opening Day, the All Star Game and just about everything else.
Meanwhile, it's certainly grating to see the new stadium referred to as Yankee Stadium here. Maybe one day, I'll get used to that.