So we're here, we're registered, and we've feasted on the Bellagio buffet (couldn't have asked for much more; we had a hard time walking back to our hotel). So while we digest, here are some pictures from the early goings.
Yep, that's us. For some reason, I had this nagging fear that something would have gotten screwed up and we wouldn't have gotten these.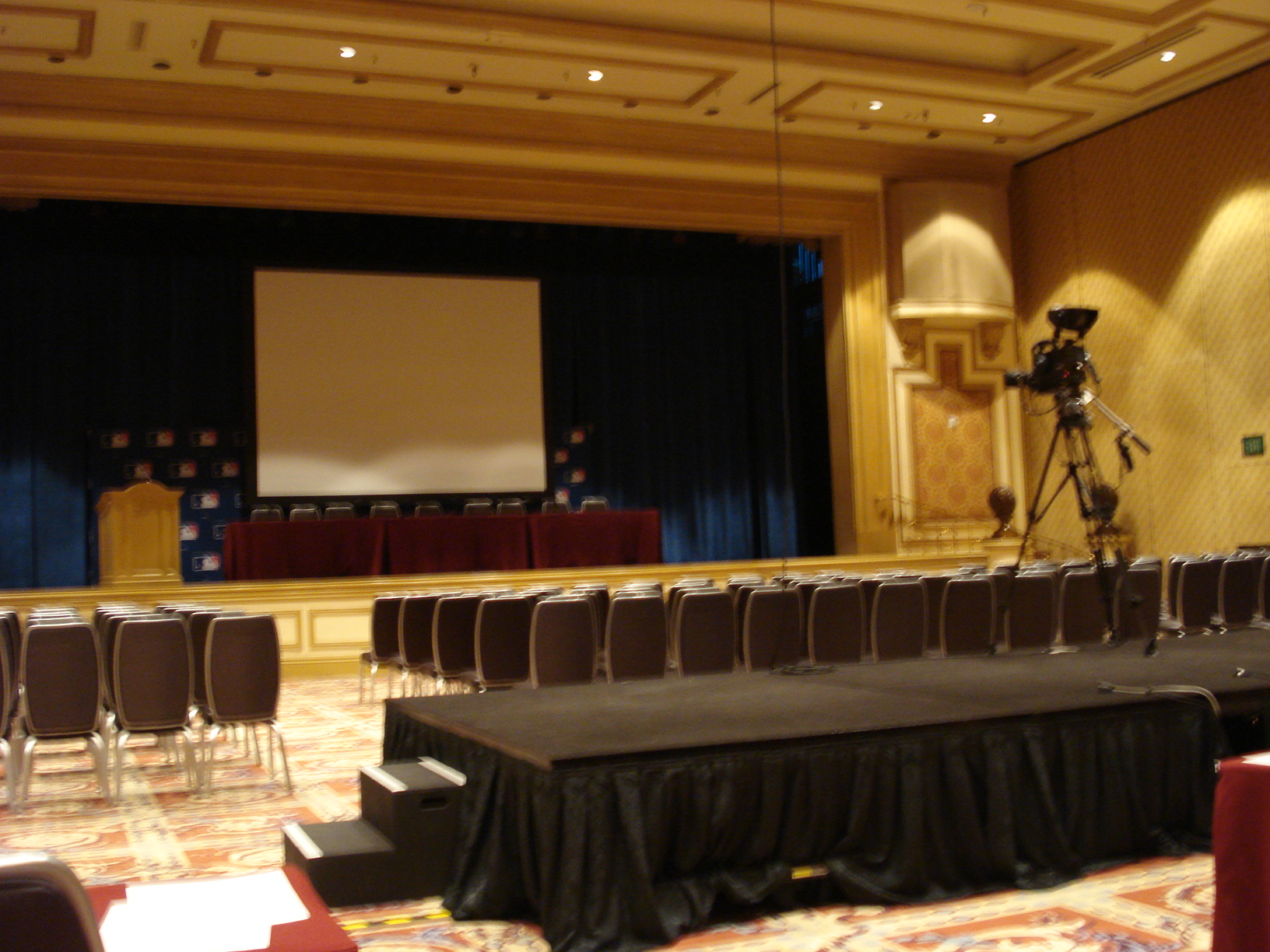 The press room. We're 90 percent certain Jerry Crasnick of ESPN was in there. On our way out, we 100 percent saw Gene Monahan, who was there for the trainers conference.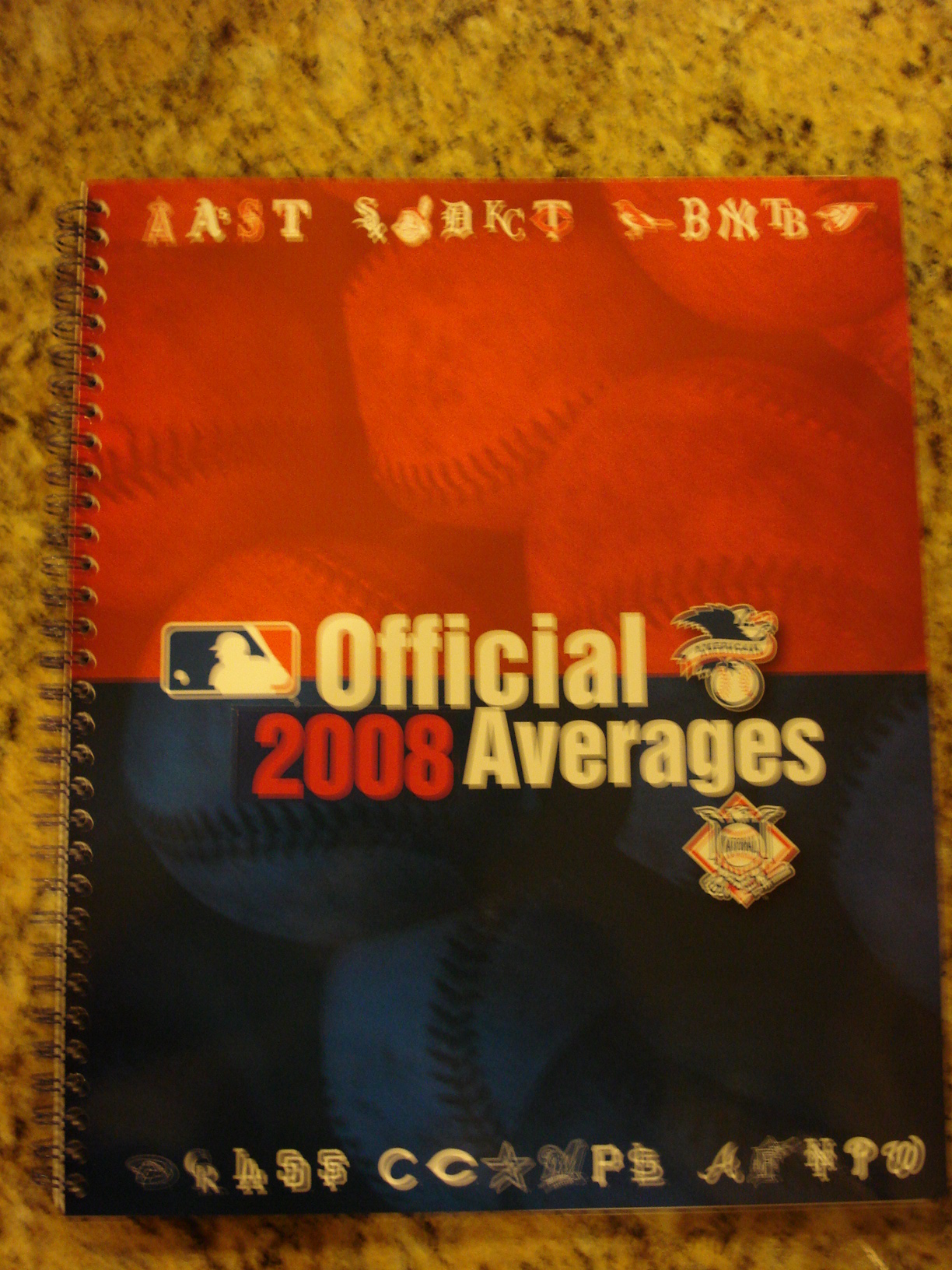 NERDS!!!!! Seriously, this is one comprehensive stat package. No wOBA, though.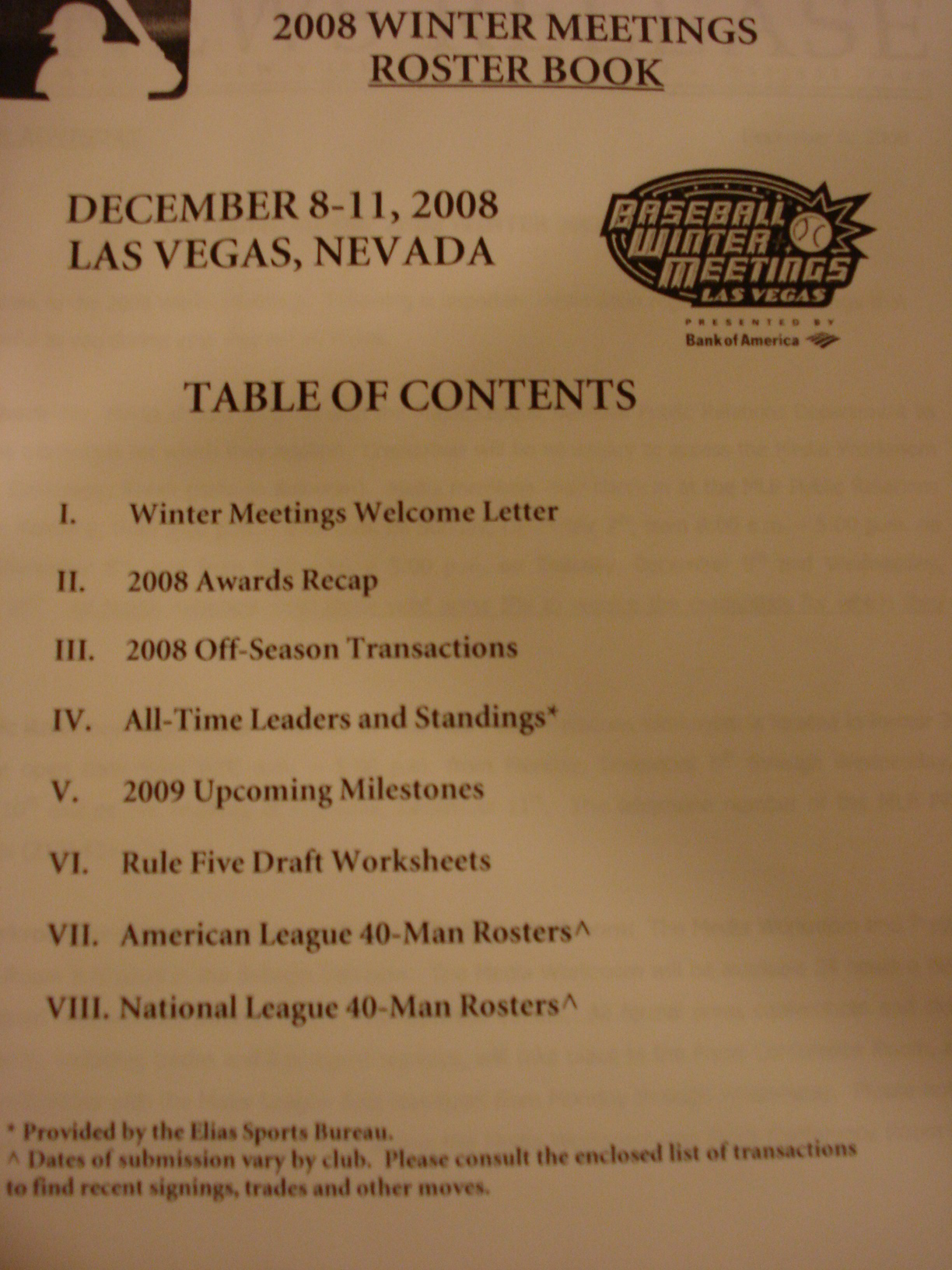 This is the TOC of the cool binder they gave us. Disappointingly, the Rule 5 worksheet lists all teams, not just team which have picks.
This is probably all we've got for tonight. Everyone's getting here and getting settled in, and even then a lot of people are flying in tomorrow morning. Mike and I will have a drink for each of you.
The Greg Maddux press conference is at 11:30 tomorrow, so we'll be there for that, as will most everyone there I assume. Girardi's availability is on Tuesday, and we'll probably pop in for Torre's on Wednesday.
'Till then…