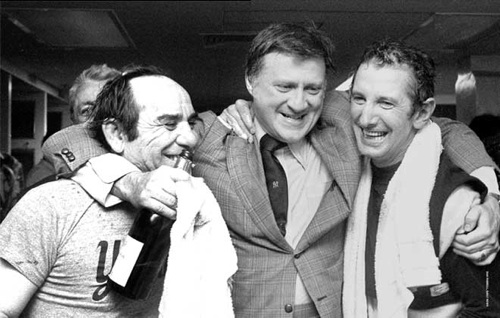 Few Yankee fans realize it, but Jan. 3 is actually a rather significant day in Yankee history. It was on this day in 1973 that a syndicate headed by George M. Steinbrenner III paid a meager sum of $10 million to the Columbia Broadcasting System for the New York Yankees.
In today's dollars, the Yankees cost Steinbrenner and his group around $47,843,468.47 or what Alex Rodriguez and Derek Jeter make an a season. That price was, according to The Times article about the sale, a real steal, and CBS took a loss on their investment. "It's the best buy in sports today," Steinbrenner said about the Yanks. "I think it's a bargain. But they [CBS] feel the chemistry is right. They feel they haven't taken a loss on the team."
While Steinbrenner bought the team after it a decade of losing seasons and its first sub-one million attendance season since World War II, he has, as we all know, turned the franchise into the premier team in sports with six World Series championships over the last 36 years, a new stadium and a run of attendance topping the four million mark. Needless to say, the team is worth far more than $47 million today.
Meanwhile, the best part of the article announcing the sale is the final quote from Steinbrenner. "We plan absentee ownership as far as running the Yankees is concerned," he said. "We're not going to pretend we're something we aren't. I'll stick to building ships."
Truer words are often spoken.
Anyway, use this thread as your evening open thread. We've got two NFL playoff games today, and the Nets, Rangers and Islanders are all in action. Just play nice.
The photo above is of Yogi, George and Billy Martin in 1976 and comes via The Daily News.