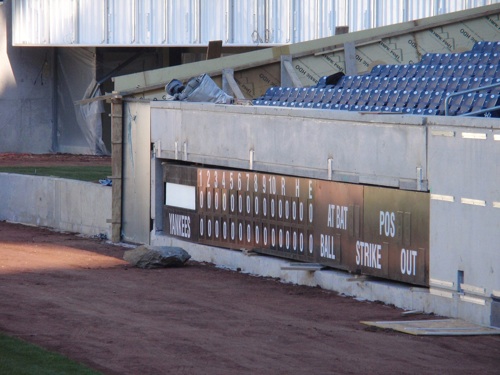 In left field, a manual scoreboard represents a throwback to another era.
Via Shutterfly member KEVINF279 (and with a hat tip to Sliding Into Home) come new pictures from inside Yankee Stadium. Construction is set to wrap up on Feb. 17, 2009, and the new stadium looks great.
Once inside, the Great Hall will honor Yankees of years gone by while a rather large screen dominates center field. The entire scoreboard complex dominates the view, and a new façade rings the stadium. Monitors ring the entrance
As the field awaits games, the new stadium features a smaller foul territory. While the Yanks are trading outs for a better view of the field, the recessed upper decks shouldn't seem as far away as they otherwise would.
We have some more views of the stadium after the jump. Click the images to enlarge.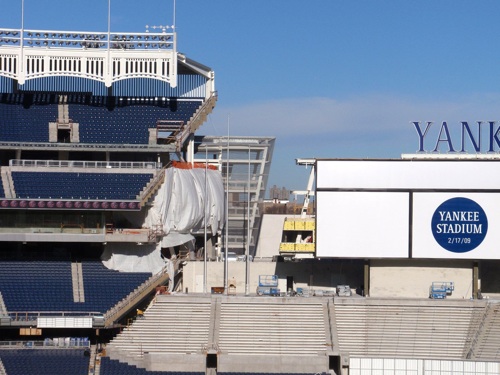 The center field display and the left field seats await Opening Day.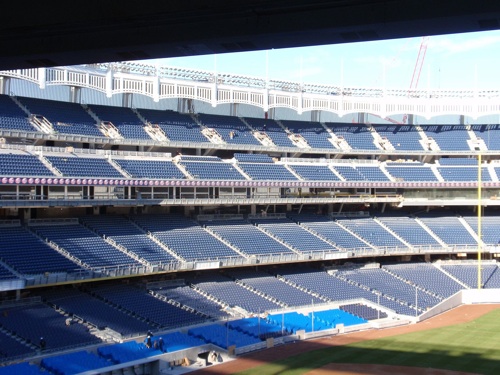 In a few months, these seats will be packed.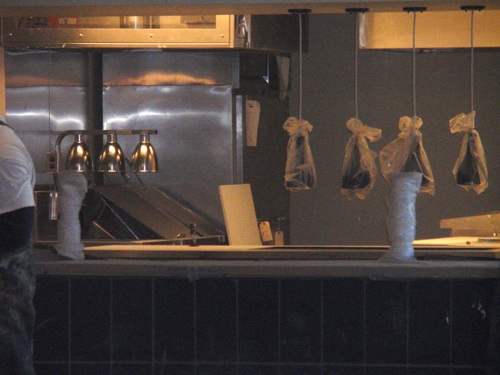 Concession stands await long lines.
Across the street, the old stadium awaits its impending destruction.