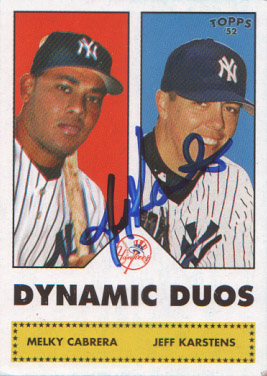 One of the most difficult parts of putting together a prospect list of any size is sorting out the back end. There always seems to be about ten or twelve players worthy of those last three or four spots, and in the end it comes down to personal preference. Do you go with the high upside youngster with little to no professional experience, or the older and more polished player on the cusp of the big leagues despite a lower ceiling? No matter which way you go there will always be someone left on the outside looking in.
Last year I prefaced my Top 30 by profiling the five players who fell just short of making the list, but I wanted to change things up this year. Instead of posting a feature on prospects 31-35, I'm going to highlight some players that didn't make the list this year, but could very well make it next year. One or two of these players were in that 31-35 range, but the rest are still too raw for me to seriously consider them for a Top 30 spot. If they develop and improve the weaker parts of their games in 2009, there's a good chance all of them will make the big boy list next year.
The good stuff starts after the jump.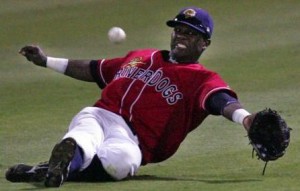 Abe Almonte, CF, 19
One of the most exciting players in the system, Almonte is a freak athlete and has one of the highest ceilings in the organization. Originally a second baseman, the Yankees shifted Almonte to center field midway through the 2007 Rookie level Gulf Coast League season and he took to the position well. A true switch hitter, Almonte struggles mightily against offspeed pitches but can punish even quality fastballs. He wore down as the season went on and failed to adjust to the league's pitchers after they adjusted to him, something experience should help correct. At this point Almonte is just a raw athlete trying to turn his physical gifts into baseball skills. He'll again be manning center for Low-A Charleston to start the season.
Dan Brewer, RF, 21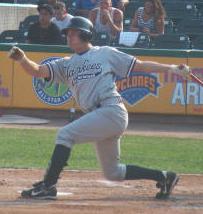 An unheralded eighth round pick out of Bradley in 2008, nothing in Brewer's skill set screams premium prospect. He's a well rounded player who's just about average in all aspects of the game, even more so offensively. At the plate he has an excellent approach and has shown the ability to spray line drives to all fields. Richmond County Bank Ballpark in Staten Island suppressed his offensive output, as he hit .381-.466-.504 on the road but just .214-.277-.350 at home. Brewer has seen time at second, short, third and the corner outfield spots in the past, so he also offers versatility. Defensively he's best suited for the outfield corners, but he can handle all four infield spots in an emergency situation. While he doesn't have a high ceiling, Brewer has value as a utlity player that puts together quality at-bats off the bench. He'll likely begin the year flanking Almonte in the Low-A Charleston outfield.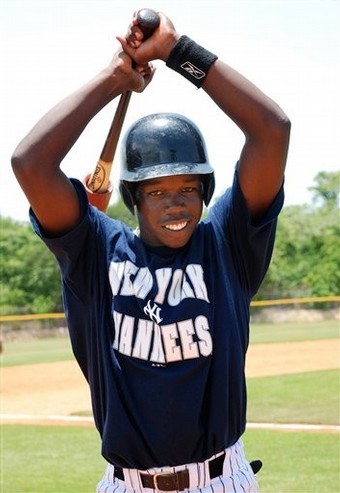 Kelvin DeLeon, CF, 18
DeLeon received a $1.1M signing bonus as the Yanks' prized pick up during the 2007 international signing period, although he won't make his stateside debut until 2009 at the earliest. He's an offense first player with his best tool being his right-handed power bat. Although he currently mans center field, DeLeon will have to slide over to a corner as his 6'2″, 180 lb frame fills out. Unlike most of the toolsy Latin American bonus babies, he's not a great athlete and it shows in his subpar defensive skills. DeLeon also needs to work on his plate approach, as he can be prone to expanding his zone and chasing pitches off the plate. The Yankees will give DeLeon as much time as he needs to develop, and he should make his U.S. debut in Extended Spring Training followed by an assignment to the Rookie level Gulf Coast League squad.
Kyle Higashioka, C, 19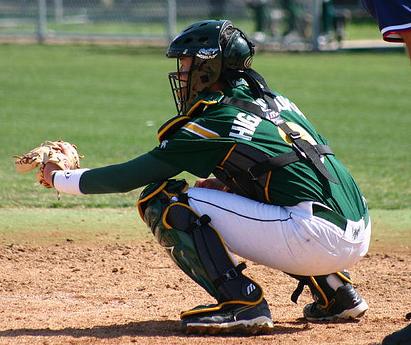 One of the better prep catchers available in the 2008 draft, the Yanks landed Higashioka in the seventh round and signed him to an above slot $500,000 bonus after giving him the grand tour of the Yankee Stadium. His calling card is his premium defense behind the plate, but he also offers plenty of upside offensively thanks specifically to his raw power. Higashioka rivals Frankie Cervelli as the best defensive catcher in the system, and he might have the best all-around potential of any backstop in the system. Also an excellent student, he turned down a scholarship to Berkeley to turn pro and has drawn raves for his leadership qualities. The Yankees love Higashioka's potential and could challenge him with an assignment to Low-A Charleston to start the year. It's more likely that he'll start in Extended Spring Training followed by a trip to Short Season Staten Island.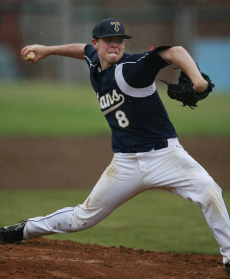 Mikey O'Brien, RHSP, 19
An undersized righthander (listed at 5'11", 185 lbs), O'Brien was thought to be headed to Winthrop until the Yanks reeled him in with a $200,000 signing bonus in the tenth round last year. Although he's not a prototypical super-projectable high school pitcher, O'Brien's strength lies in his strong command and advanced feel for pitching. He works in the low-90's with his fastball and backs it up with a good changeup, and he's shown the ability to spin a breaking ball. O'Brien's upside isn't sky high, but he could quickly develop into a mid-rotation workhorse that succeeds because of his ability to set-up and outsmart hitters rather than sheer stuff. Because he's polished the Yankees could push him to Low-A Charleston, although an assignment to Extended Spring Training with a Short Season Staten Island chaser is more likely.
Nik Turley, LHSP, 19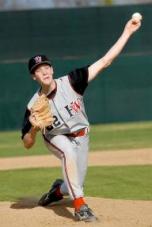 Unlike O'Brien, Turley is that prototypical super-projectable high school arm. One of the very last players drafted in 2008 (1,502nd overall out of 1,504 total picks) because teams figured he was heading to BYU, but the Yanks took the latest of late round gambles and bought him out of his commitment with a $125,000 signing bonus. Standing 6'7″, 195 lbs, Turley already touches the low-90's with his fastball and has shown a feel for a breaking ball and changeup. If he is able to develop consistent mechanics while adding to his stuff as he fills out, it's easy to envision him becoming a top notch pitching prospect. Because he's raw, Turley will start the year in Extended Spring Training and could return to the Rookie level Gulf Coast League rather than jump up to Short Season Staten Island.
* * *
It's pretty crazy that five of the six players I picked out for this post will be teenagers on Opening Day. That wasn't by design, trust me. It's also encouraging that four of the six are position players, since the Yanks could definitely use some help in that department. While none of them were able to crack this year's Top 30 list, there's a good chance they will next year if they made some adjustments and continue to develop and improve their game.
Make sure you keep an eye on them this year, and definitely make sure you check back in tomorrow for the full blown Top 30.
Photo Credits: Melky Cabrera/Jeff Karstens via TheRosinBag.com, Abe Almonte via Tyrone Walker (The Post and Courier), Dan Brewer via Baby-Bombers.com, Kelvin DeLeon via Andres Montana (Associated Press), Kyle Higashioka va Flickr user quakesbaseballoc, Mikey O'Brien via Josh Meltzer (The Roanoke Times), Nik Turley via Hardvard-Westlake School