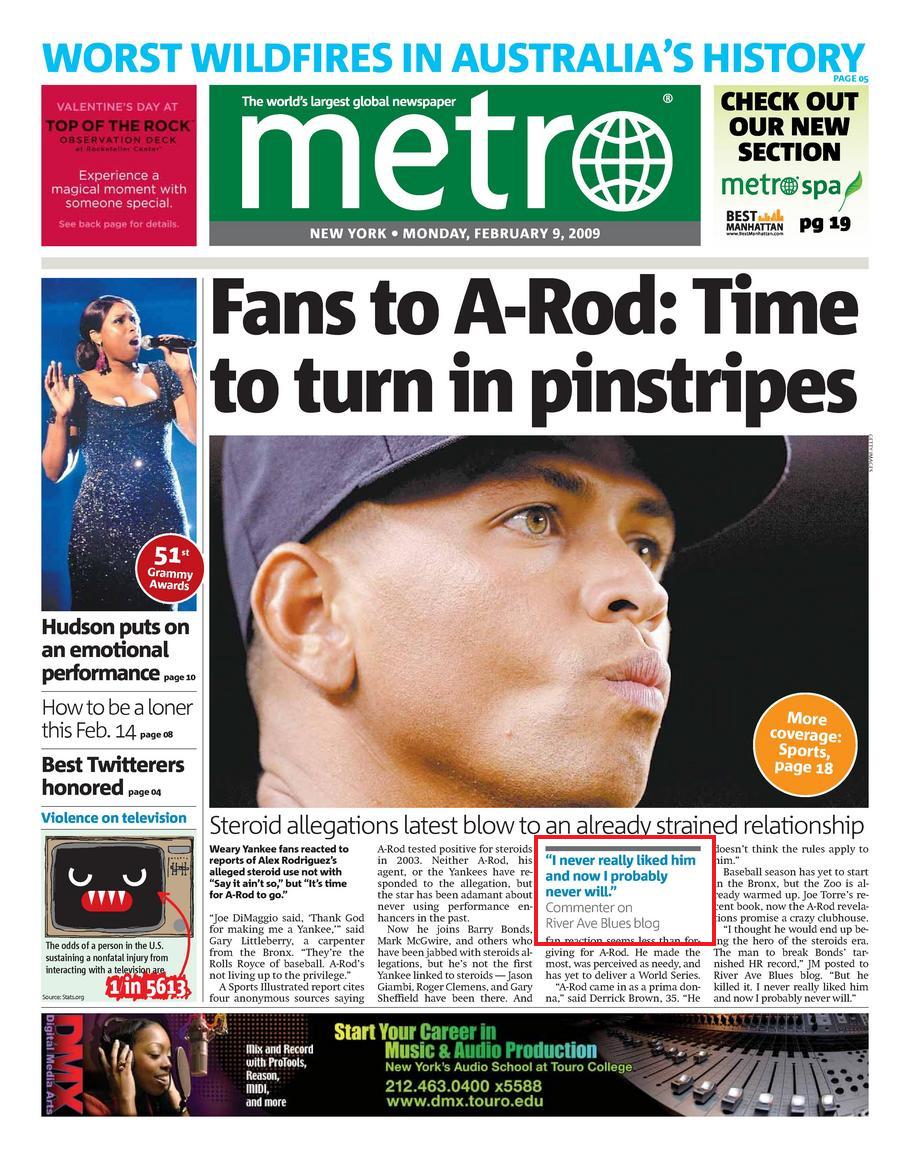 (click image for a larger view)
That's the front page of today's New York edition of Metro, which as you probably already noticed includes a quote from a commenter on this very site. Specifically, they're quoting this comment from reader JM. While the three of us are certainly honored to appear in the paper – nevermind on the front page – I feel obligated to point out that the quote doesn't necessarily reflect our opinions of A-Rod, and certainly not the opinions of all of our readers. On the off chance you're reading this A-Rod, I still love you and am happy you're a Yankee and will be one for a long time.
Also, thank you to everyone out there who frequents RAB. None of this is possible without you guys, and whether you're a regular commenter or just a lurker, thank you for helping this fine blogging establishment become what it is. And also thanks to countless people who emailed us or left comments alerting us to the quote. I have to say, this is almost as cool as the time IGWT popped up in the SF chronicle.
Here's your open thread for the evening. The only local teams in action are the Rangers and Devils, who are playing each other in the Jerz. Anything goes, just be cool.