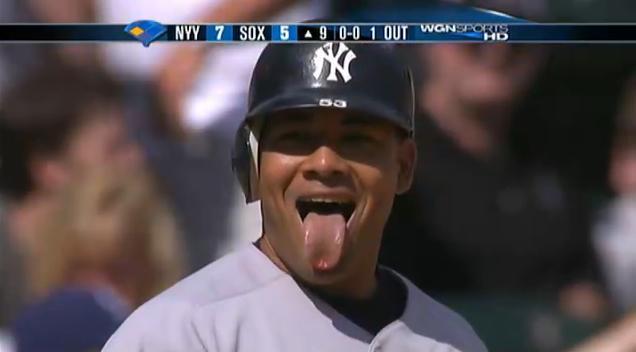 Way to go, kid.
Here's the clip of Melky's cycle in case you missed it; it's the 15th in Yankee history. I wonder how many guys have picked up the first three legs of the cycle from one side of the plate, then finished it off from the other like the Melkman. Can't be many, right?
There have been 263 no-hitters and 286 cycles in MLB history, but think of it like this: on any given night, there are just 30 chances for a no-hitter (one per team), but there are 270 chances for a cycle (nine hitters per team). The event-per-opportunity ratio for a cycle is way, way smaller than it is for a no-hitter. Crazy, huh?
Anyway, use this for your open thread for the night. The Dodgers and Braves matchup on ESPN's Sunday night game, but feel free to talk about anything here. Just be nice.