During his post-game press conference last night, Derek Jeter was clearly anxious to play through this off-day. As much as we fans want to see him break Lou Gehrig's hit record, the Captain just wanted to get it over and one with, and it seemed as though he would have kept playing last night just to clear this distraction.
No matter the day, though, it will happen. It might happen in the first inning tomorrow; it might happen later in the game. Before Friday — or Saturday if the rain comes — is over, the Yankees' all-time hit leader will be Derek Sanderson Jeter.
Lest we forget exactly what Jeter has accomplished, Modell's is already gearing up to cash in on Jeter-mania. To that end, the sporting goods store is going to start selling an exclusive commemorative t-shirt tomorrow even though Derek isn't technically the all-time hits leader. The shirt will cost $17.99 for adults and $15.99 for children. Make no mistake about it, that's Derek's t-shirt through and through.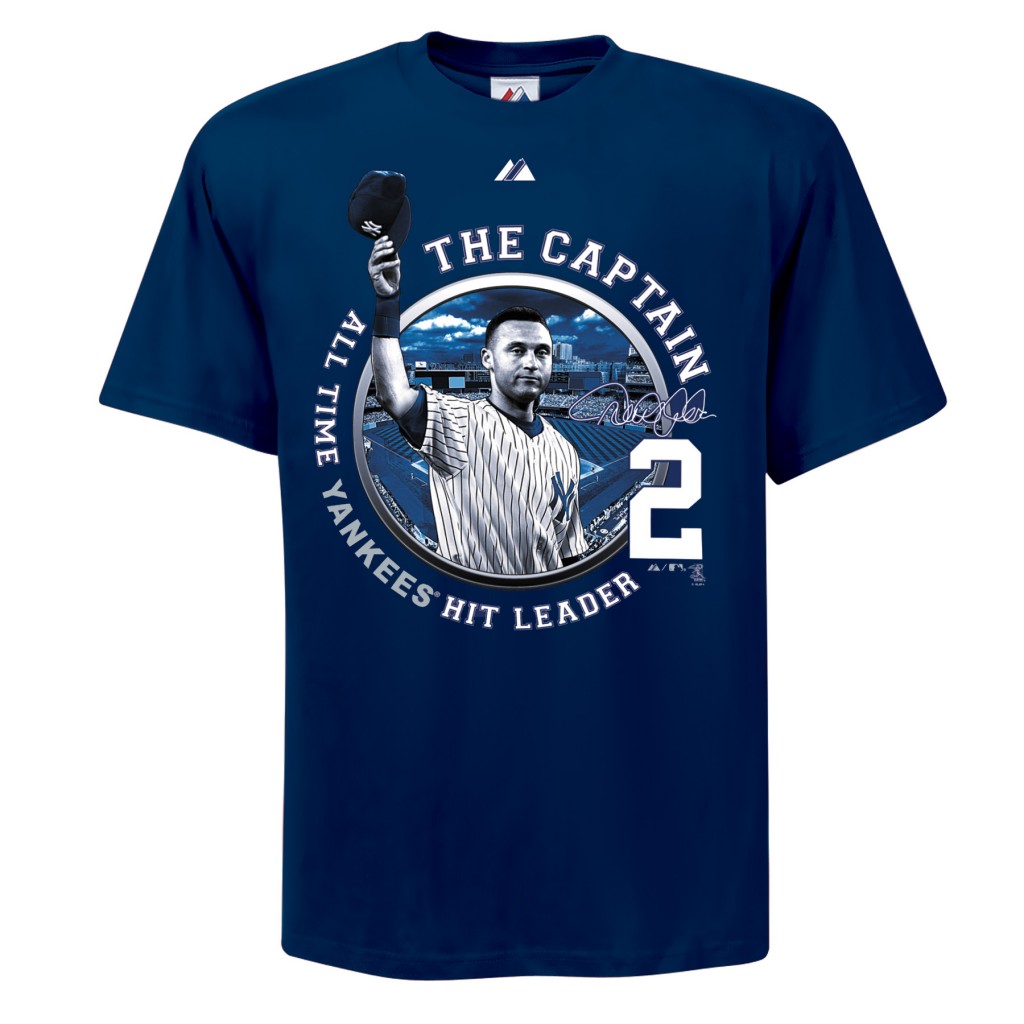 Feel free to click for an even larger version of the captain. We'll be back at 7 p.m. tonight with your regularly scheduled open thread. Days off during a pennant race, while good for resting the team, make for interminable Thursday evenings.