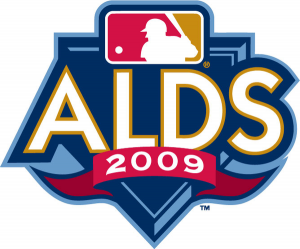 Doesn't it seem like it's been a month since the Yankees last played a game? Maybe it's because I didn't watch too much of last weekend's throw away series in Tampa.
Anyway, the Bronx Bombers will take the field this evening for their first playoff game in 729 days. They'll get to take on a tired, but probably an adrenaline hungover Twins team that just spent 12 innings fighting for their season last night. We've already posted a long series preview earlier today, as well as a look back at what happened between these two teams this season, so I'm not going to waste bandwidth by regurgitating that info here.
If you're looking for an expert's take, Keith Law posted his advance scouting report on the Twins (it can be summed up as: they're weak beyond Mauer), as well as a preview of the series (he's thinking Yanks sweep). Both pieces are Insider only, so sorry if you're out of luck. One scouting you can see without a subscription comes from Beyond the Box Score, who took a look at tonight's home plate ump, Tim Tschida. Looks like Tschida's a squeezer, which could be a big help to the Yanks since Minny's pitchers rely on working the corners and inducing weak contact.
In case you missed it, here's the Yanks' ALDS roster. They went with three catchers and eleven pitchers. Here are tonight's starting lineups:
Minnesota
Denard Span, CF
Orlando Cabrera, SS
Joe Mauer, C
Michael Cuddyer, 1B
Jason Kubel, RF
Delmon Young, LF
Brendan Harris, DH
Matt Tolbert, 3B
Nick Punto, 2B
Brian Duensing (5-2, 3.64)
Yankees
Derek Jeter, SS
Johnny Damon, LF
Mark Teixeira, 1B
Alex Rodriguez, 3B
Hideki Matsui, DH
Jorge Posada, C
Robbie Cano, 2B
Nick Swisher, RF
Melky Cabrera, CF
CC Sabathia (19-8, 3.37)
Pregame ceremonies are supposed to start around 5:40pm ET, with first pitch scheduled for 6:07. It's been hella windy all day in the Tri-State Area, and it looks like it's supposed to stay that way most of the night. Could make for a very interesting night if Tschida isn't giving the corners.