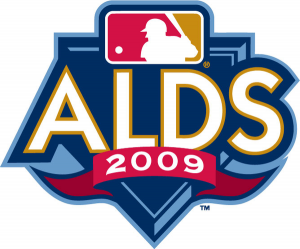 So here we are, the day everyone's been talking about. The day Jorge Posada will sit in favor of Jose Molina. This move has been debated more than enough in the last week, so instead of rehashing it, I'm just going to focus on tonight's starting pitchers.
You see, AJ Burnett and Nick Blackburn as essentially polar opposites. Among pitchers that threw at least 200 innings this year, Burnett posted the seventh highest K/9 at 8.48. Blackburn? The second lowest at 4.29. What about walks? Burnett's 4.22 BB/9 was second worst in that group, Blackburn the fifth best at 1.79. The one thing the two guys have in common is nearly identical FIP's (Burnett checks in at 4.33, Blackburn 4.37) and tRA's (4.74 for Burnett, 4.68 for Blackburn). Despite residing on completely opposite ends of the spectrum in how they get it done, Burnett and Blackburn have pretty much been each other's equal in terms of production. Of course one guy is making $16M, the other close to the league minimum.
The weather isn't looking great, but there seems to be enough of a window to get the game in. Here's each club's starting nine:
Minnesota
Denard Span, RF
Orlando Cabrera, SS
Joe Mauer, C
Jason Kubel, DH
Michael Cuddyer, 1B
Delmon Young, LF
Carlos Gomez, CF
Matt Tolbert, 3B
Nick Punto, 2B
Nick Blackburn, SP (11-11. 4.03)
Yankees
Derek Jeter, SS
Johnny Damon, LF
Mark Teixeira, 1B
Alex Rodriguez, 3B
Hideki Matsui, DH
Nick Swisher, RF
Robinson Cano, 2B
Melky Cabrera, CF
Jose Molina, C
AJ Burnett, SP (13-9, 4.04)
TBS and Chip Caray have the broadcast, with first pitch set for 6:07pm ET. Enjoy the game.
Update: We disabled the "show unread comments" feature, so you won't get that little interlocking NY telling you which comments are new. Sorry, but they slow down the site too much with all the extra traffic during the game. It'll be back once the game's over.