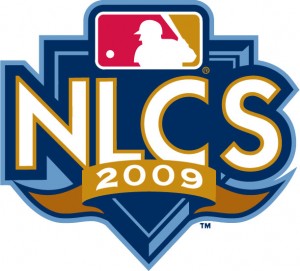 Oh, yeah, there's that other playoff series. After two thrilling games in the Bronx, the Yanks and Angels enjoy a travel day to take them out to sunny Southern California. Even though we're stuck without the Bombers for a night, we can still check out their National League counterparts.
The Phillies and Dodgers come east after splitting a pair of games back in LA, the second of which involved a glorious meltdown by Philadelphia's shaky bullpen. Considering how unreliable Brad Lidge has been this year, Charlie Manuel can't feel good when his other relievers cough up a lead. Joe Torre doesn't have to worry too much about his relief corps, he can trot out power arm after power like his replacement in the Bronx.
After missing the NLDS with a bulging disk in his neck, righty Hiroki Kuroda returns to the make the start for Team Torre. The Japanese import faced the Phillies once this year, two-hitting them over seven scoreless innings back in June. The Phillies will counter with an import of their own – trade deadline pickup Cliff Lee. Lee shut the Rockies down in two NLCS starts, and is working on normal rest. I expect great things.
Here's the lineups:
Los Angeles
Rafael Furcal, SS
Ronnie Belliard, 2B
Andre Ethier, RF
Manny Ramirez, LF
Matt Kemp, CF
James Loney, 1B
Casey Blake, 3B
Russ Martin, C
Hiroki Kuroda, SP (8-7, 3.76)
Philadelphia
Jimmy Rollins, SS
Shane Victorino, CF
Chase Utley, 2B
Ryan Howard, 1B
Jayson Werth, RF
Raul Ibanez, LF
Pedro Feliz, 3B
Carlos Ruiz, C
Cliff Lee, SP (14-13, 3.22)
TBS has the call, with first pitch scheduled for 8:07pm ET. The weather report looks ominous, but it appears that there's a big enough window to get this one in.
If the NLCS isn't your thing, then go ahead and use this puppy as an open thread. The Bears and Falcons are your late football game, but talk about whatever you like. Just please follow the guidelines and be nice.