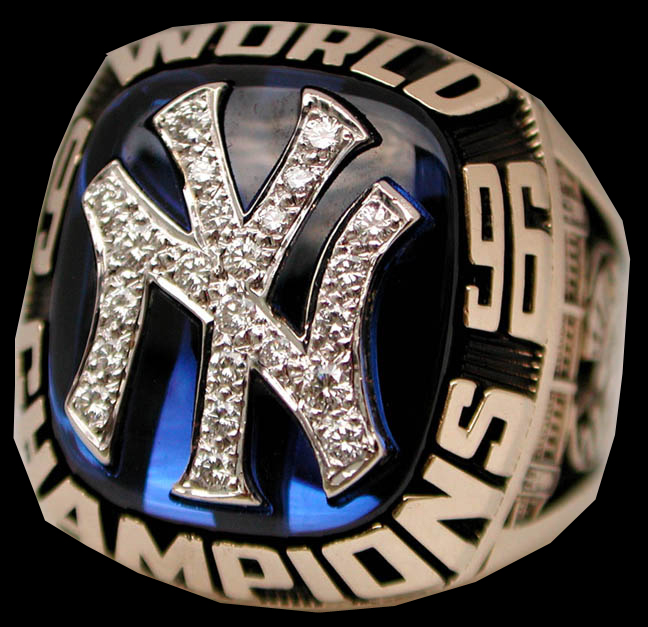 People still say bling, right? Okay, good.
Anyway, longtime reader Sam P. sent along a link to the unoriginally named World Series Rings site, which, as you may have guessed, features all of the World Series rings dating back to 1922. They've got the 1996 ring you see above, plus 1998, 1999, pretty much all of 'em. It's amazing how ugly some of them are, like the 1973 A's or the 1997 Marlins. Not to upset the natives, but the 2004 Red Sox ring is one mighty fine piece of jewelry.
That site is a great way to kill some time, so thanks to Sam for tipping us off.
Once you're done perusing the rings, feel free to use this as your open thread. There's no baseball or football tonight, obviously, and the only local team in action are the Rangers, who don't play until 10pm ET because they're out in Vancouver. Talk about whatever you want, just make sure you follow the guidelines and be cool.