When the Yankees agreed to a deal with Randy Winn this afternoon, it effectively ended Johnny Damon's tenure in pinstripes. I'll admit it, I was one of the many who hated the Damon signing when it first happened because I despised him for his time with the Red Sox and that grand slam off Javy Vazquez in Game 7 of the 2004 ALCS. Although it still leaves a bitter taste in my mouth, Damon's four years in the Bronx were more than enough to make me appreciate him as a player and as a person.
A .285-.363-.458 hitter with the Yanks, Damon hit more homers in pinstripes than with any other team he's played for, and of course he was an important part of last year's World Championship. His nine pitch at-bat against Brad Lidge in the 9th inning of Game 4 of the World Series was one of the greatest at-bats in recent Yankee history, and his double steal one pitch after that was perhaps the biggest moment of the postseason. Damon was tremendously productive with the Yanks, and he was integral in changing the culture from uptight and corporate to fun-loving.
We should all thank Johnny for his service in pinstripes. Even though I hated him at the start, I'll readily admit he was worth every penny.
After the jump, we've got some of Damon's finest moments with the Yankees. Pictures are worth 1,000 words, after all. Once you're done perusing them, then go to town on this here open thread.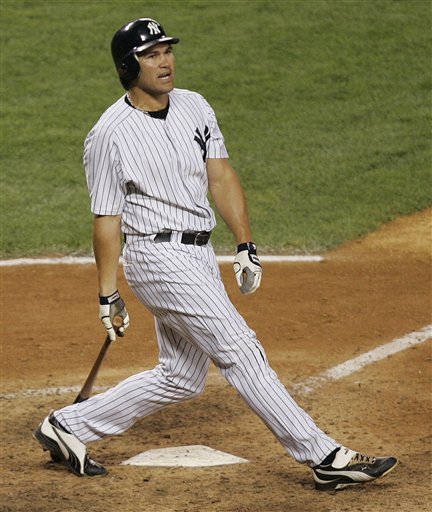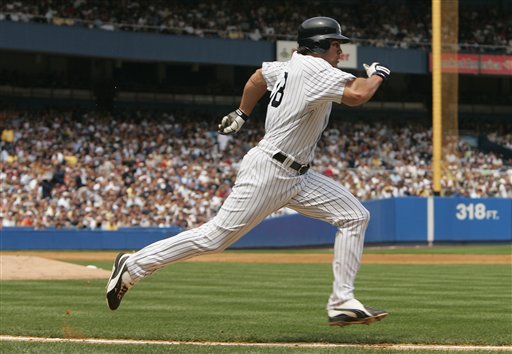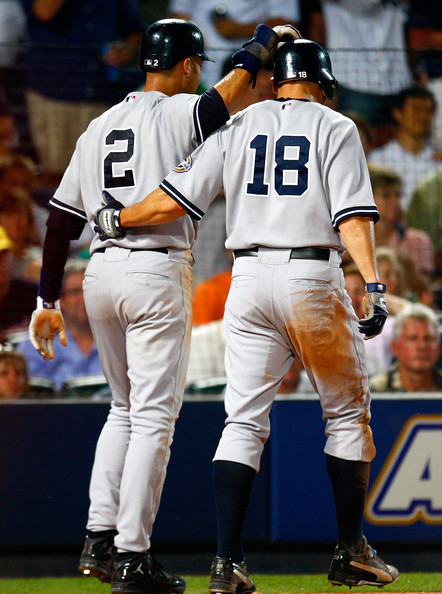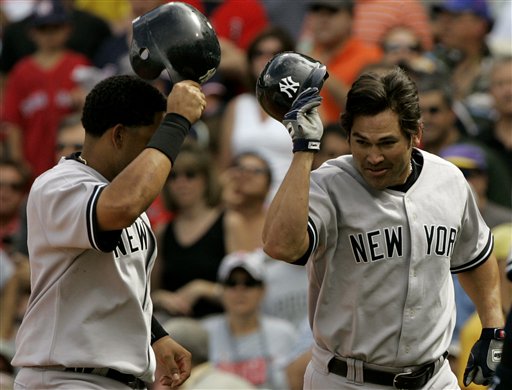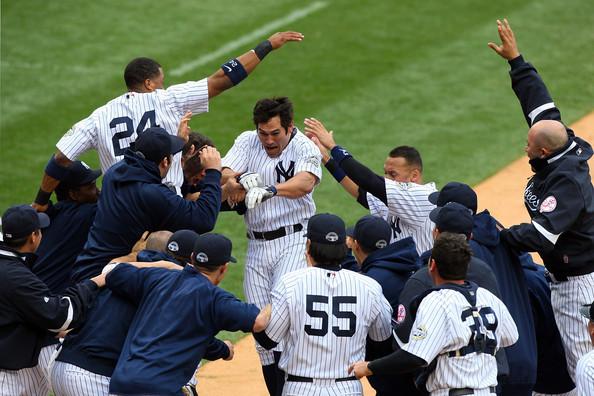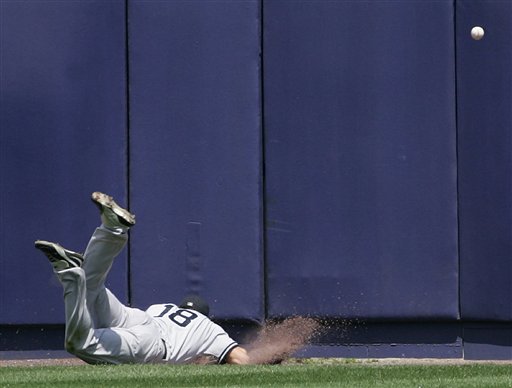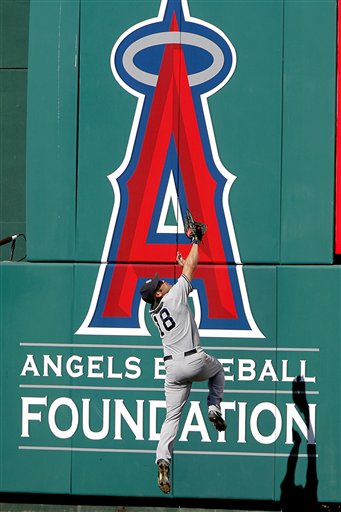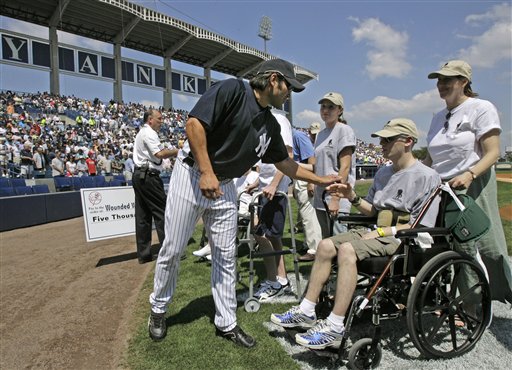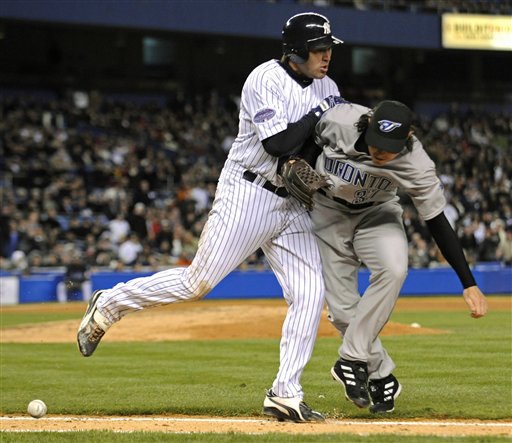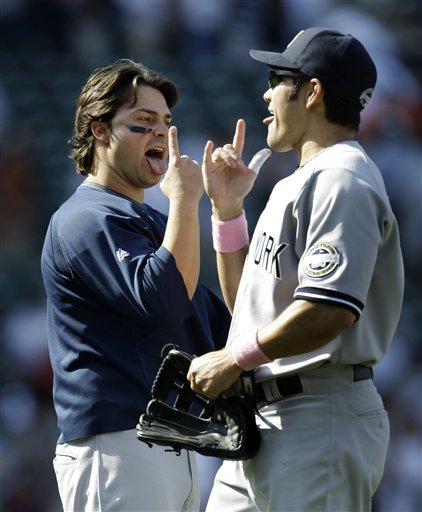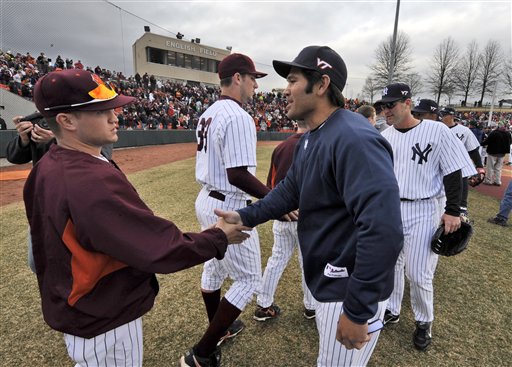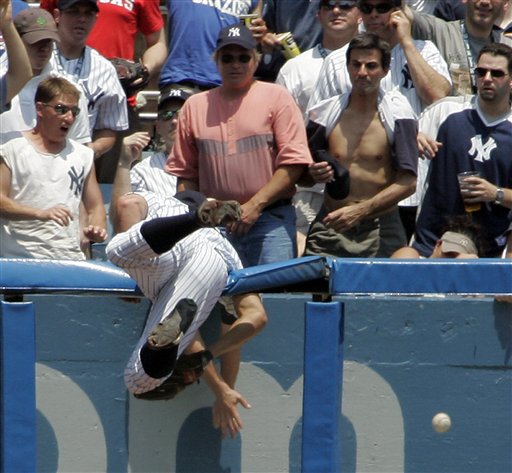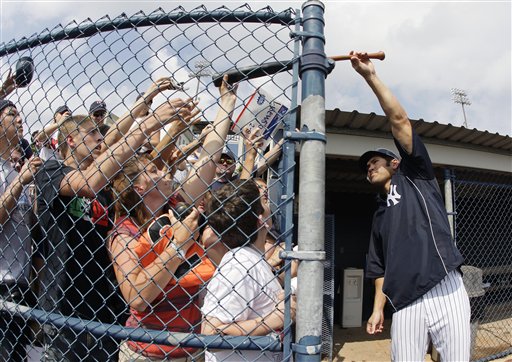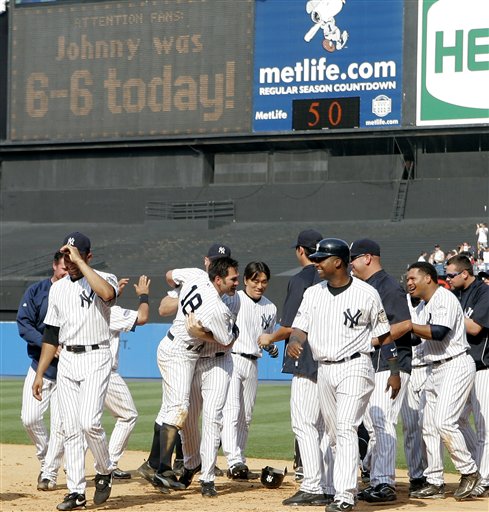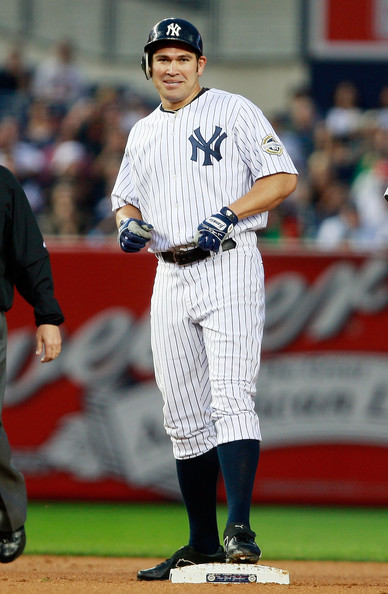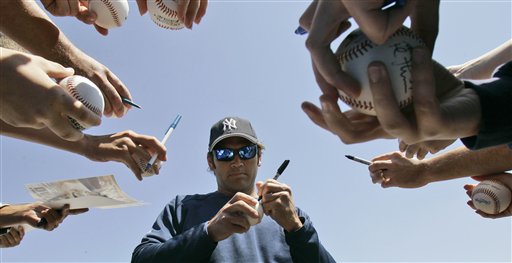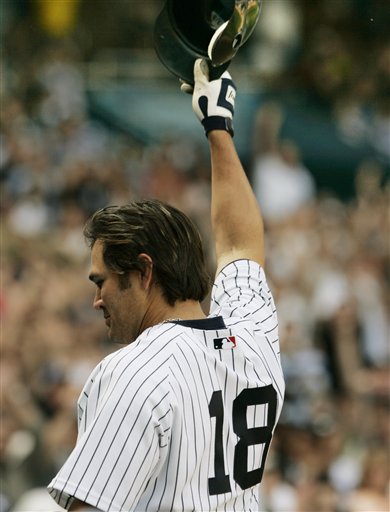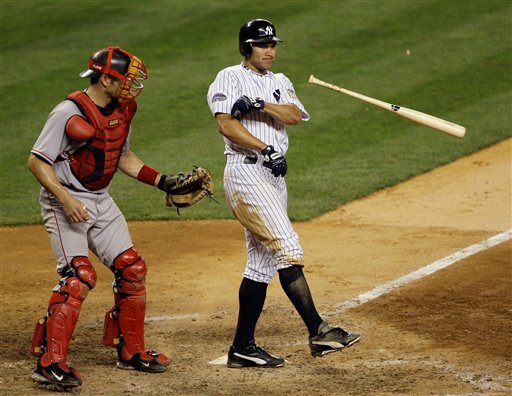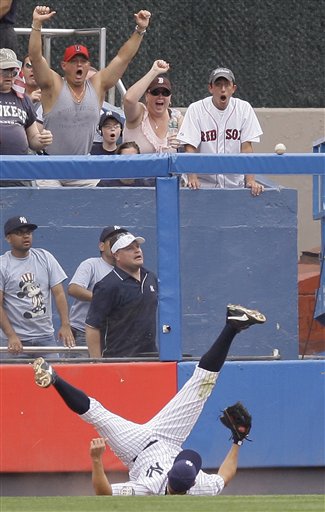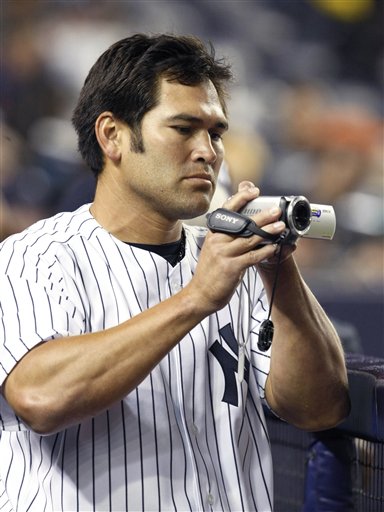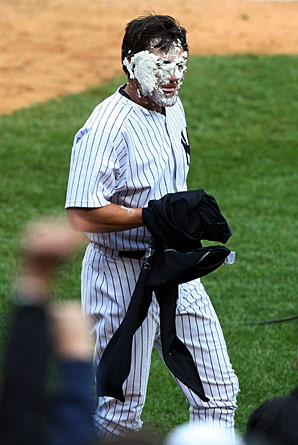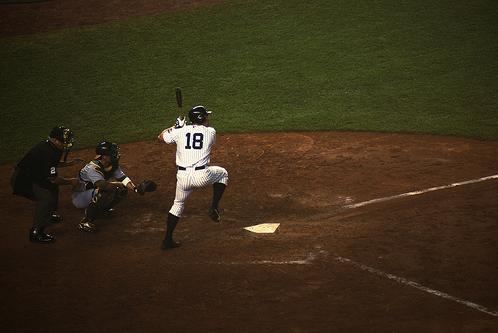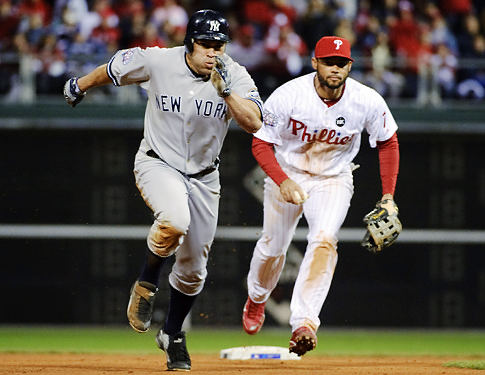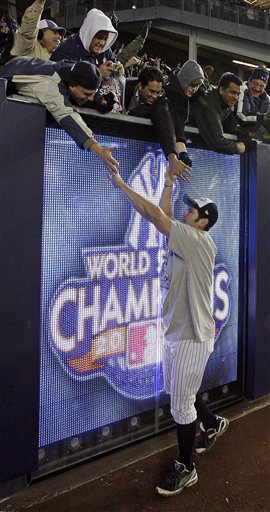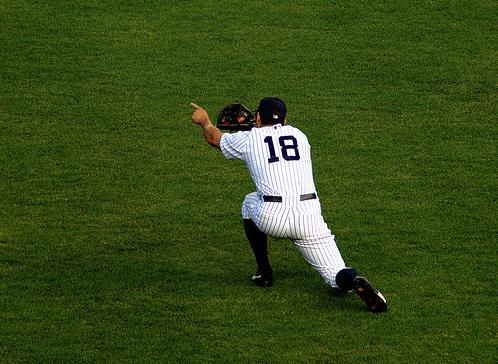 So long Johnny. Thanks for the memories.