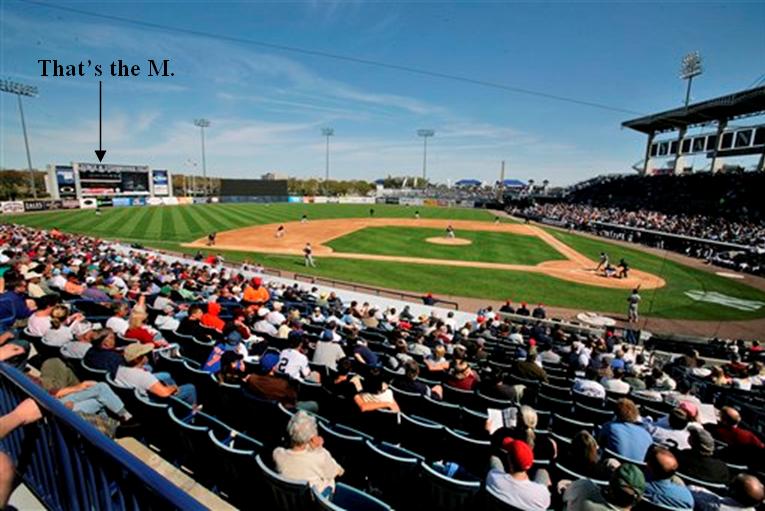 Surely you've heard by now, but top Yankee prospect Jesus Montero stole the show during today's workout in Tampa, hitting a ball off the M of the George M. Steinbrenner Field sign in left field. As you can see from the picture, it's not cheapie, approximately 446 feet away from home plate. If it had gone to right field instead of left, it probably would have landed on the Dale Mabry Highway.
"Today, I found it a little bit," Montero said, referring to his swing. "I tried to put a good swing on the ball. Put a good swing on the ball, and that's what happened." Montero also said that it's one of the five longest homers he's ever hit, but on the low end. Jesus has spoken.
Once you're done drooling over Montero's shot, then use this as your open thread. The Knicks are playing at home, then there's the Olympics and 24. Talk about whatever you want, just be cool.
Photo Credit: Gene J. Puskar, AP