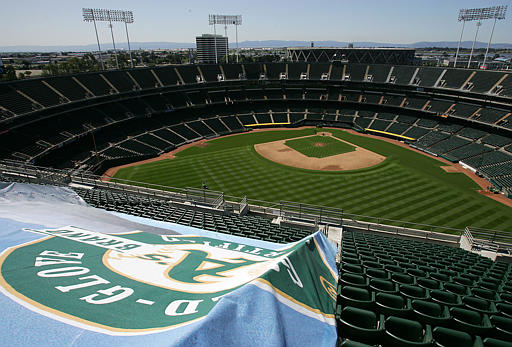 The Yankees have won their last four games, and start the first of three 2010 West Coast trips tonight against the A's in the rather bland Oakland Coliseum. Their second West Coast trip goes through Arizona and Los Angeles as part of the interleague schedule, and the final one comes right before the All Star Break. It's good to get them over with in the first half, no one likes those September trips across the country.
On the bump for the A's is Gio Gonzalez, who, frankly, should get his brains beat in. His strikeout rate is very good at 9.67 K/9 career (143.1 IP), but he's thrown just 46% of his pitches in the strikezeone, which is not going to get it done against this offense. Then again, the Yanks are prone of being shutdown by these young lefties for no reason, so who knows.
Here's the lineup…
Jeter, SS
Johnson, DH
Teixeira, 1B
A-Rod, 3B
Cano, 2B
Posada, C
Swisher, RF
Granderson, CF
Gardner, LF – glad to see him in there against the lefty
And on the mound, a guy who could really use a win, Javy Vazquez.
First pitch is scheduled for 10:05pm ET and can be seen on YES. Enjoy the game if you're staying up for it. Oh, and don't miss tonight's DotF.