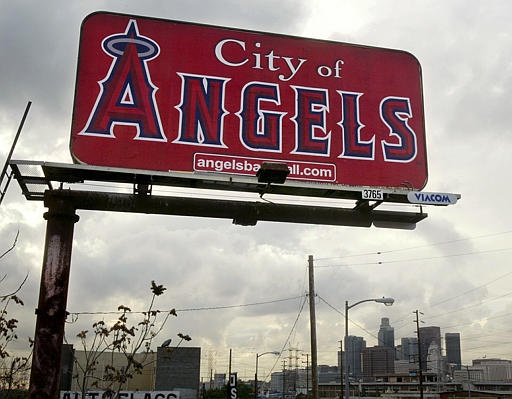 The Yankees lost for the first time in over a week yesterday, and it was just their second loss in the last 13 days. They've won their first five series of the year, the first time they've done that in nearly a century, but the process of keeping that streak alive starts tonight.
For years the Angels were absolute hell on the Yankees, particularly when they played in Anaheim, but it feels like the 2010 season busted those ghosts. For whatever reason, the Halos just aren't scary anymore. Maybe it's because they don't have Chone Figgins and John Lackey and Vlad Guerrero and all those other guys that used to give the Yankees fits, or maybe it's just because winning the World Series removed any silliness about curses and whatnot from people's minds.
Starting for the Angels tonight is Ervin Santana, who took the loss when the Yanks handed out their rings last week. He bitched and moaned about the umpire's strike zone after walking five in 5.2 innings, saying he didn't get calls "because it's the Yankees … That happens every time we play the Yankees or Boston." If he whined any more, he'd be a resident of Bradenia.
Here's tonight's lineup…
Jeter, SS
Johnson, DH
Teixeira, 1B
A-Rod, 3B
Cano, 2B
Posada, C
Granderson, CF
Swisher, RF
Gardner, LF
And on the mound, Allen James Burnett.
The last late game of this road trip starts at 10:05pm ET and will be broadcast on YES, as (almost) always. Enjoy the game.