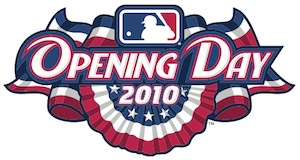 As the Yankees and the Angels played an ALCS marathon on a cold and rainy Saturday night in October, I found myself on the edge of my seat and at my wit's end at the same time. Extra-inning lead changes, blown opportunities, tightrope acts by the bullpen — it had me literally chewing my finger nails, literally pacing around my living room, literally a mess. It wasn't, I realized later, that much fun.
When Game 3 finally rolled around, I wanted to try a new approach that I called Zen Baseball. It would still involve feeling the ups and downs of every at-bat and every pitch, but I also wanted to soak it in and have fun. I wanted to thoroughly enjoy postseason baseball with the knowledge that, no matter the outcome of the inning, the game, the series, I wanted to remember it as a I remembered the 1996-2001 run. Watching baseball couldn't be a heart attack-inducing chore; it had to be something I wanted to do for the love of the game.
As the playoffs wore on, I further reflected on Zen Baseball. Here on River Ave. Blues and among those I follow on Twitter, the tension is palpable. If CC Sabathia walks a guy, if David Robertson hangs a bad pitch, if Joba Chamberlain scuffles with his breaking ball, Yankee fans break out the pitchforks. If Nick Swisher takes a bad route to the ball, if Jorge Posada can't handle a bad pitch, if Brett Gardner misses the cut-off man, those watching the game, we're ready to break out the lynch mob. What is exactly that Yankee fans are trying to prove?
Zen Baseball is the opposite of that. Zen Baseball is realizing that, over the course of 162 games, the bullpen will blow some, the tying run will be left stranded on base, the ball will take a bad hop, the starting pitcher won't escape the third. Zen Baseball is realizing that even good teams will still lose 60 times a year, and Zen Baseball is just rolling with it. Zen Baseball is watching a bunch of people play a game we love and analyze to death, a game we wait for months on end during winter to come back and a game we mourn when the final out of the World Series is recorded, no matter which team walks away with the trophy. Zen Baseball is realizing that, as we nitpick, we still are fans who root for the same team and love the players on those teams.
Zen Baseball doesn't mean I don't care. Games don't lose their tension, their importance, their immediacy. I'll still question Joe Girardi's decision to micromanage the bullpen, to leave the starting pitcher in for a few batters too long, to pinch run, to pinch hit, to call for a bunt. I'll still slap my head when the outfielders make bone-headed plays, and I'll still feel the pain of defeat. But Zen Baseball is about recognizing how best to watch the game while realizing that a 162-game season is a marathon. We don't need to down a bottle of antacids just to make it through Opening Week.
Later tonight, the Yankees and A.J. Burnett will face down the Red Sox and Jon Lester. It's another thrilling pitching match-up in one of the game's best rivalries. Let's sit back and enjoy it. That, at its core, is what Zen Baseball is all about.
Joe's Take: Enjoying baseball for the sake of baseball
Sunday was the new year. The first day of spring. Not only did we get the first meaningful baseball since November 5, but we got the Yankees. The team to record the last out of the 2009 season would also make the first out of the 2010 season. My body might have been at Easter dinner on Sunday, but my mind — or at least a good part of my mind — couldn't stop thinking about baseball.
Once the game started, though, my joy became accompanied by tension. It's there for every Yankee game, but especially on Opening Day. And especially against the Red Sox. I turned off Twitter and stayed away from the game thread, because inviting other people's tensions would only make my own that much worse. Still, it was there. For much of the game the joy overpowered it, but in the late innings the tension hit hard.
That's part of what I enjoy about watching the Yankees. It's not only a hobby. It's an unconditional emotional investment. As the Yankees go, so do I. That invites a lot of trouble if they lose or perform poorly. In last night's game recap, you'll notice that there were far more moments that annoyed me than made me smile. I went to bed happy because I got to see baseball, but not at the height of happiness, because the Yankees had lost.
Yesterday, 26 other teams got to play their Opening Days. Thanks to an MLB.tv subscription, I got to enjoy a good number of those games. Unlike the Yankees game, though, there was no tension. When Ryan Church hit a a three-RBI double off Ramon Ortiz to break open the Dodgers-Pirates game, I was glad. When Jason Heyward shellacked a Carlos Zambrano offering for a home run in his first major league at-bat, I was thrilled. When Billy Butler drove in two with a double off Justin Verlander I couldn't have been happier. It's not because I particularly like the Pirates, Braves, and Royals. It's because nothing that happened could have annoyed me. It was pure, joyful baseball.
That feeling will never translate to the Yankees. The joy will be there, and it will be greater than with watching any other team. But there will alway be that twinge of tension. It will never go away, but after experiencing Opening Day for the rest of baseball I think I'd like to keep it to a minimum. I'll never be happy when the Yankees lose, but I'd like to be less uptight afterwards. After all, there are 162 games, and as we saw last year, and in many years before that, literally anything can happen during a baseball season.
The Yanks are back tomorrow, and the tension potential is even higher because of their Opening Day loss. I'll try not to let it get to me. There's just too much joy in baseball to let things like losses in April get me down.