If we've learned anything over the past six months, it's that spreadsheets love the Yankees. Back in October, on the eve of the ALCS against the Angels, we found out that the Yankees won the sALCS. Clay Davenport of Baseball Prospectus ran simulations of the ALCS and then World Series and the Yankees came out on top more frequently than their opponents. This time SG at Replacement Level has done it, and you can expect a familiar result.
He explains his methodology, which involves running five projection systems through 1,000 Diamond Mind simulations. He puts them all together and outputs projected standings. You can see the NL results at the methodology link, and you can see the AL here. The Yankees won the AL East 40.7 percent of the time, with the Red Sox winning 30.3 percent. We ran the numbers for many of these projection systems in our 2010 season preview series, and little, other than Javy's aggressive projection, stood out. Everything's relative, though.
SG did a fantastic job here, writing up capsules for each team and creating some neat pie charts. I'll share my favorite with you. Head over to see the rest.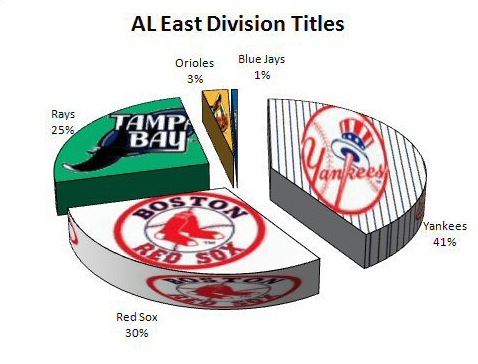 When I read these posts I couldn't help but think of my favorite FJM ever.