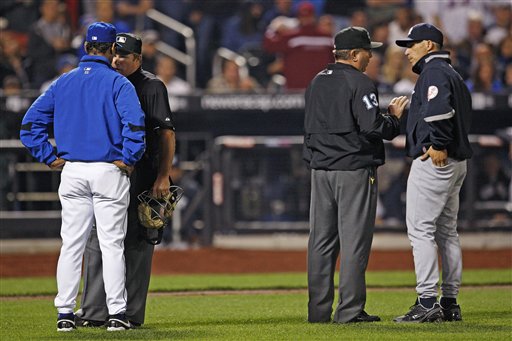 I think us fans needed the day off as much as the players. Just gotta regroup, refocus, get our heads back in the game, and simplify things. Take it one at-bat a time, one pitch at a time, and get back to the basics. Hopefully the team follows suit and turns this little skid around. There's still 118 games left to go.
Here's your open thread for the night. There's only four baseball games on the schedule, and one's on ESPN: the Red Sox at the Rays (Clay Buchholz vs. Matt Garza Wade Davis) at 7:10pm ET. You've also got NHL and NBA playoff action (Flyers and Celtics each have a chance to advance to the finals with a win), but more importantly, the two hour series finale of 24 starts at 8pm ET. Jack has to die at the end, right?
Anyway, dhatever you choose, feel free to chat about it here.