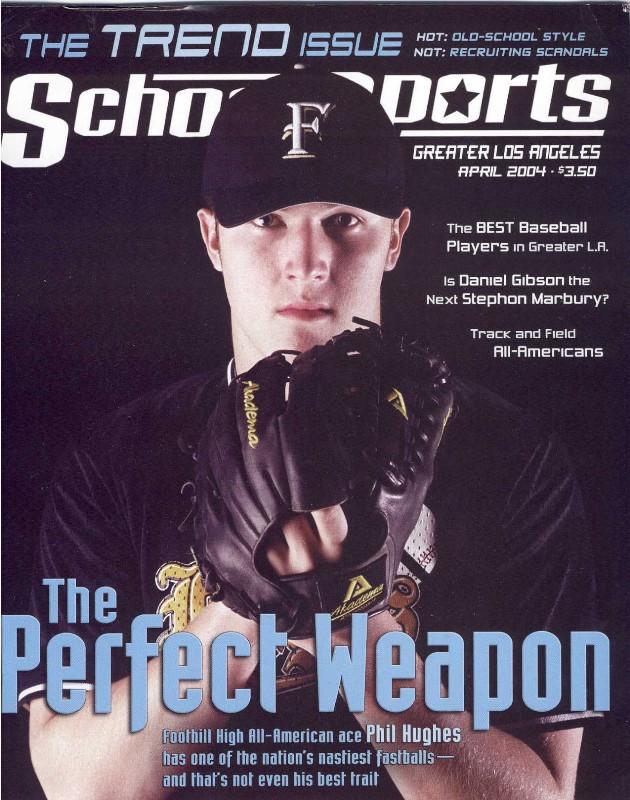 Tonight's starting pitcher matchup features two former teammates, though they didn't play together in the minors and certainly not the majors. Nope, Phil Hughes and Brad Bergesen were teammates at Foothill High School in Santa Ana, California some six years ago. Both graduated in 2004, and went on to be drafted by AL East teams, with the Yankees taking Hughes 23rd overall and the Orioles taking Bergesen 109th overall.
Hughes rocketed up the ladder, but Bergesen's ascent was a bit more deliberate. It wasn't until he reached Double-A at age-22 that he really made a name for himself, but here he is two years later starting in Yankee Stadium. If you want to read the article about Hughes from the picture above, click here.
Here's the lineup, which features the very welcome return of a certain catcher…
Jeter, SS
Swisher, RF
Teixeira, 1B
A-Rod, 3B
Cano, 2B
Posada, DH
Granderson, CF
Cervelli, C
Gardner, LF
And on the mound, St. Phil.
It's a gorgeous day in New York, so this one will begun on time and under the sun at 7:05pm ET. The game will be broadcast on YES