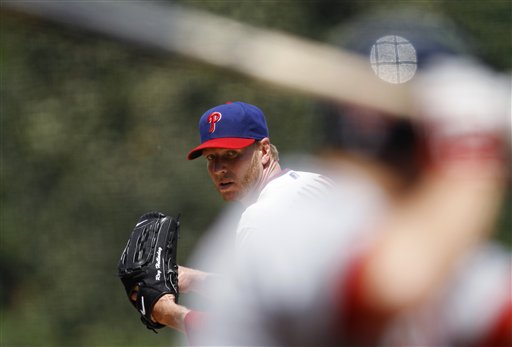 The Yankees just can't seem to get away from Roy Halladay, even with the move to the NL. He's made a total of 14 starts against the Yanks since 2007, and he's gone 9-2 with a 2.51 ERA and a 0.99 WHIP in 107.2 IP in those starts. That's unfathomable. We might hate seeing Doc dominate the Yanks, but we should also take a second to marvel at his greatness.
Here's the unfortunate nine that will start again Halladay…
Jeter, SS
Granderson, CF
Teixeira, 1B
Cano, 2B
Swisher, RF
Posada, DH
Gardner, LF
Cervelli, C
Pena, 3B
And on the mound, Carsten Charles Sabathia. Should be a good one.
First pitch is scheduled for 7:05pm ET and can be seen on My9. Ben, Joe, and I will be at the game, and if you want to say hi we'll be sitting in Section 405, Row 13, Seats 28-30. Enjoy the game.