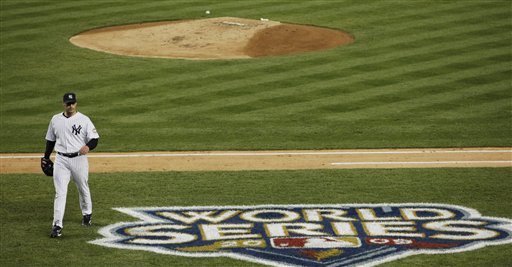 The last time Andy Pettitte faced the Phillies, he and his teammates walked off the field a World Champion. He picked up A.J. Burnett that November night, finishing off the series win after the enigmatic righthander couldn't. Of course there's not nearly as much on the line tonight, but a win is always appreciated. The Yanks are 15-5-1 in their 21 series this year, so let's bump that total up to 16 tonight.
Here's your starting nine…
Jeter, SS
Granderson, CF
Teixeira, 1B
A-Rod, DH
Cano, 2B
Swisher, RF
Gardner, LF
Cervelli, C
Pena, 3B
And on the mound, Pettitte. Andy Pettitte.
It's a fine evening for a baseball game, and this sucker will kick off at 7:05pm ET. You can watch it locally on YES, and nationally on MLB Network. Enjoy the game.