An off-day is a good time to reflect on where the Yankees stand. We can see in the standings that they're 35-22, second place by two games in the AL East. But plenty has changed since the last off-day. Here's where the Yankees stand among their peers during this break in the action.
1st Place: Tampa Bay Rays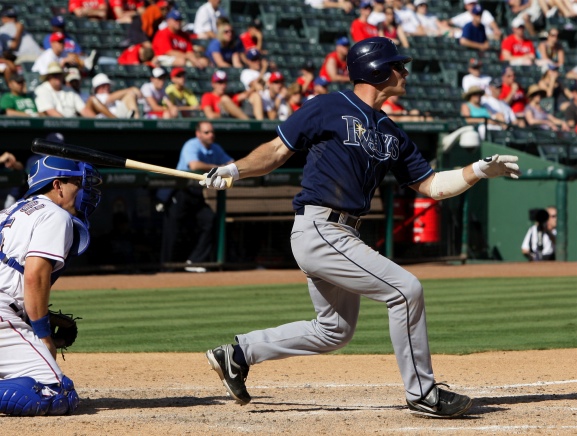 Their place in the standings hasn't changed, but their pace has. Last time we checked in the Rays were 32-13 and running away with the AL East. They're now 37-20, meaning they went 5-7 in their last 12 games. They have slowed from a 115-win pace to a more reasonable 105-win pace. The biggest difference, unsurprisingly, has been their pitching.
Last time we looked at the Rays they had three starters with an ERA under 3.00, and two not far above. Still have two starters under that 3.00 mark, David Price and Jeff Niemann, but the other three starters have seen their ERAs balloon in the past two weeks. Matt Garza is up to 3.31, James Shields is up to 3.64, and Wade Davis has launched into orbit, hitting 5.03 after being at 3.35 last time we checked. It's the same as it ever was; pitching has determined the Rays' fate.
On the offensive side, the Rays have seen a few contributors step up. Ben Zobrist was already on his way back up after a slow start, at least power-wise, last time we checked in, and he's been as good as ever during the past few weeks. John Jaso has maintained excellent production and has even moved into the leadoff spot. He has all but assured that Dioner Navarro will hit the waiver wire, via designation for assignment. I can't see the Rays carrying three catchers once Jason Bartlett returns, and it's tough to find any way to justify Navarro over Jaso.
Contributions from a few unexpected players, including Jaso and infielder Ben Zobrist, have help offset disappointing production from Carlos Pena (.646 OPS) and B.J. Upton (.229 BA and .318 OBP, though he's hitting for power). They could use a bit more from those guys, but as long as Zobrist and Jaso keep producing the Rays offense will keep rolling. Especially because their anchor, Evan Longoria, continues to smash the league.
2nd Place: New York Yankees
Again, we're not here to talk about the Yankees. They were 26-18 at the last check-in, and have moved that to 35-22 after Sunday's win, so they went 9-4 after dropping two of three to the Mets. The difference, as with the Rays, has been starting pitching. Their guys have, for the most part, turned in quality performances and it has shown up in the win column.
3rd Place: Boston Red Sox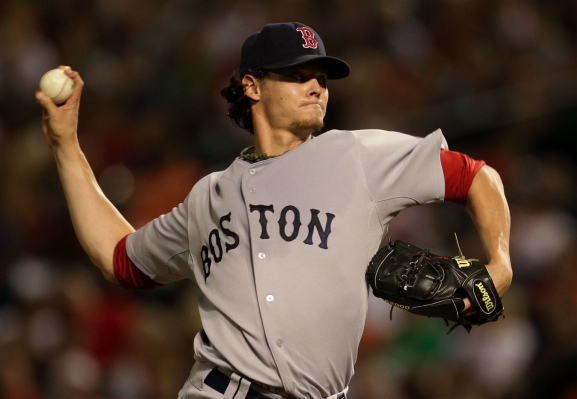 The Sox are actually tied with the Jays, but since the Sox are more likely to occupy this spot in the future they'll fit here for now. They were 25-21 at last check-in, and have gone 8-4 since. They also played the Indians last night, but that game was completed after I wrote this. In any case, they're playing far better than they did earlier in the season, but they're still behind because the teams ahead of them have continued to play well.
On offense the Sox are up and down. Dustin Pedroia and J.D. Drew have fallen short of expectations so far. Jacoby Ellsbury still hasn't recovered from his rib injury, and Darnell McDonald has finally crashed back to earth. On the upswing Victor Martinez has recovered from a slow start, Adrian Beltre continues to show he's one of the off-season's top signings, and Kevin Youkilis continues to punish baseballs. Yet even on the upside the Sox are down in ways. Mike Cameron isn't 100 percent, and David Ortiz's wrist is again acting up.
It's pitching where the Sox have shined. After a slow first few starts Jon Lester has been perhaps the AL's most dominant starter. Clay Buchholz actually has a lower ERA, 2.39, and has allowed just four runs in 36.1 innings during his past five starts. He and Phil Hughes appear to be two hyped prospects fulfilling their promise. Fun fact: Buchholz has recorded a decision in each of his 11 starts.
If we can say anything about John Lackey, it's that he's been consistent. It has been consistently mediocre, but consistent indeed. Both he and Josh Beckett have disappointed after receiving large contracts, though there's almost certainly no causal relationship there. To counterbalance Lackey's consistency is Daisuke Matsuzaka's inconsistency. Add to that a mediocre bullpen outside of Dan Bard and it makes for a rough ride. The Sox have handled their troubles relatively well.
4th Place: Toronto Blue Jays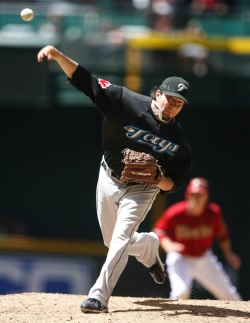 After play on May 24 the Blue Jays were 27-20, just a half game back of the Yankees. They also just took two of three from the Yanks. Normally that would portend a standings change. It did, but not in the direction that the above sentences would indicate. Instead the Jays have dropped, falling even with the Red Sox. They have gone 6-5 in their last 11 games.
The Yanks got a look at the Jays pitching over the weekend, but they didn't even see the top performer of the lot, Shaun Marcum. He has pitched incredibly this year and has given the Jays' rotation the stability it needs. Their bullpen hasn't been quite as impressive as the rotation, but with the starters sopping up so many innings it hasn't been as big a deal.
As I noted in the series preview, the Jays offense has been a strange one. As we saw on Friday they can hit the ball a ton. But as we saw in the next two games, they don't get on base at a good clip. Their team OBP dropped from .318 to .312 last weekend. To my eye it looks like they're all trained to pull the crap out of the ball, but that will take far more rigorous study to confirm.
5th Place: Baltimore Orioles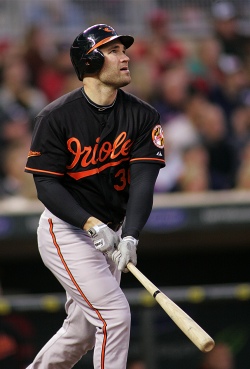 There's not much left to say about the Orioles. The Yankees swept them last week, and it took a blown lead followed by an extra-innings comeback for them to salvage one game from the Red Sox over the weekend. They were 14-31 at last check-in. After their walk-off win on Sunday they improved to 16-41. No, just is not the Orioles season.
There's plenty of blame to go around. The young pitchers — Brian Matusz, Brad Bergesen, David Hernandez, and Chris Tillman — haven't come close to expectations. But they're young and, as we saw with the Yanks' young arms, could take more time to develop. The bullpen has been beyond atrocious, to the point that Will Ohman has been taking reps as closer. The offense features just three hitters with numbers that approach respectability.
Again, this didn't come out of nowhere. The Orioles feature tons of young talent who are still developing. Nolan Reimold hit poorly to start the season and is back in AAA. Felix Pie hit the DL. Matt Wieters hasn't come close to the myth. Adam Jones has taken an enormous step backward, walking just seven times all season. Miguel Tejada might be a veteran presence, but he hasn't produced a lick. The Orioles have actually been reduced to starting Corey Patterson in left field, and he isn't their worst hitter. That should say plenty about the offense.
The team could get even worse as the trade deadline approaches. Ty Wigginton has started hot, hitting .274/.364/.521 through 221 PA. Surely a contending team can find a use for him. Anything the Orioles get back is a bonus. That takes away one big contributor. Luke Scott, who has come on strong of late, could also find a home elsewhere. There are plenty of contending teams that could use another outfield bat.
One place the blame shouldn't go, however, is the manager. The Orioles fired Dave Trembley for a number of reasons I'm sure. But he was never their guy in the first place. The Orioles haven't had a real shot in years. He was just keeping the seat warm for the next guy. That happens to be Juan Samuel right now, but I doubt he's the answer either.