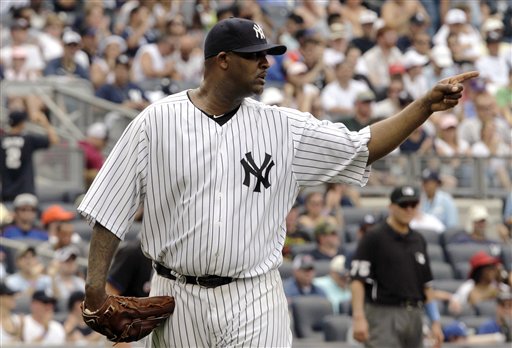 The Yankees have already dropped this series with Seattle thanks in no small part to Cliff Lee and Felix Hernandez, but allowing the game's second worst offense to hang 14 runs on the board in just two games is pretty inexcusable. If anyone can right that ship, it's CC Sabathia, who hit his stride in June like clockwork. The big guy has completed at least seven innings in his last five starts, during which time he's held opponents to a .191/.269/.252 batting line against. He's basically turned everyone into the June 2010 version of Frankie Cervelli. Imagine that.
On the bump for the Mariners is not one of their two aces, but the Australian born lefty Ryan Rowland-Smith and his 6.02 xFIP. Dude has a 3.90 K/9 and a 4.03 BB/9, for goodness sake. This pitching matchup is so lopsided, that I'm tempted to say this game has reverse lock written all over it. Here's the lineup…
Jeter, SS
Swisher, RF
Teixeira, 1B
A-Rod, DH
Cano, 2B
Posada, C
Granderson, CF
Gardner, LF – first game since being hit by that pitch in the forearm on Sunday
Pena, 3B
And on the mound, Big Stoppa.
Gorgeous day for baseball here in New York. First pitch is set for 1:05pm ET and can be seen on YES locally or MLB Network nationally. Enjoy, folks.