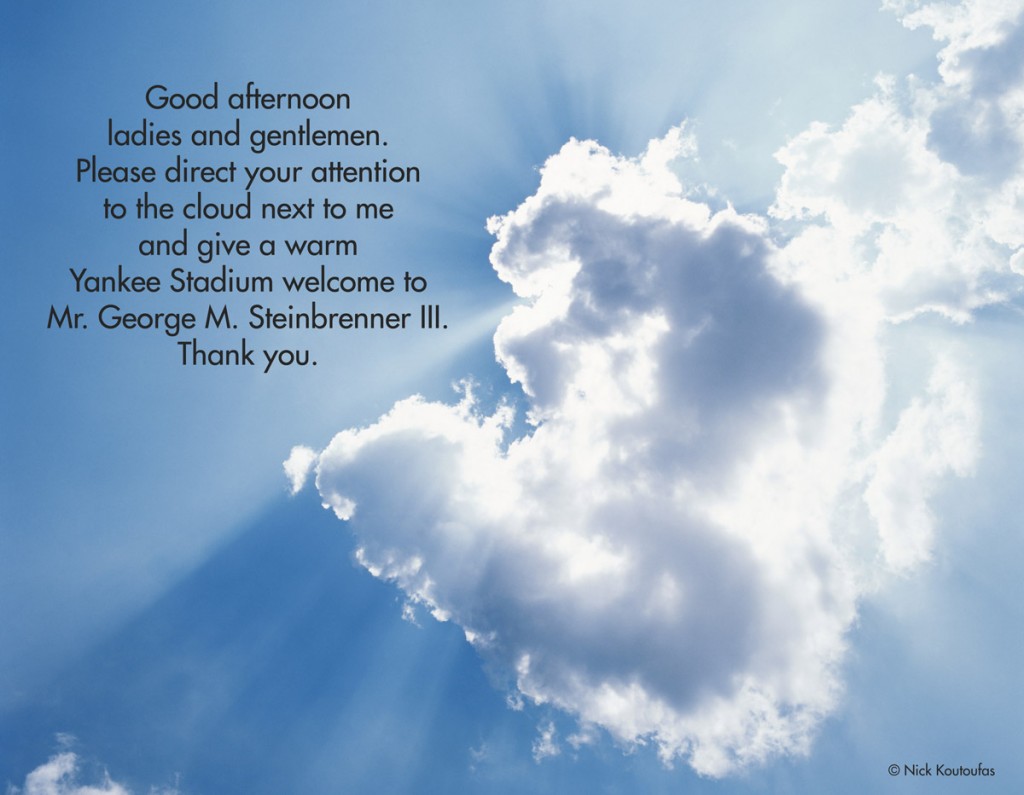 Less than 24 hours after paying tribute to George Steinbrenner and Bob Sheppard, the Yankees will hold their annual celebration of the team's storied history this afternoon. Ah yes, Old Timer's Day. One of my favorite days of the season.
The Yanks are the only team that could pull off an event like this, honoring all the great players that have donned their uniform. Some of them weren't even great, but they're all beloved because of their contributions to the team. It's like a big family reunion, it's the one time a year we get to catch up with some old friends.
Sadly, one friend that won't be in attendance today is Yogi Berra. Sweeny Murti reports that he fell in his home last night, and even though nothing is broken and he's still in one piece, he's bruised and sore and will not make the trip out. I know I'm not alone in wishing him a speedy recovery.
The Old Timer's Day festivities begin at 2pm ET and can be seen on YES. LoHud has the exact schedule and the list of who's attending, but I prefer to be surprised.