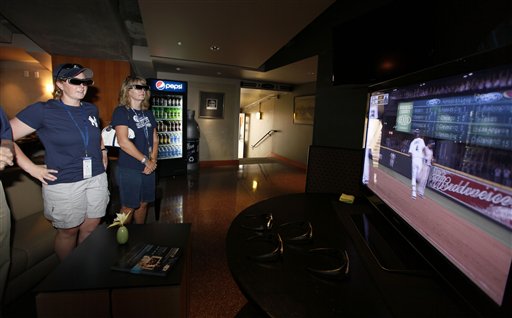 Did anyone out there actually watch either of the last two games in 3-D? If so, how was it? The beat writers all loved it, but I'm curious to hear more.
Anyway, the Yankees wrapped up the pre-All Star break portion of their schedule at 56-32 today, owners of the best record and best run differential in all the land. Through 88 games last year, the Yanks were 51-37, three games back in the division. The bullpen's generally a mess, the bench stinks, and the offense has yet to fire on all cylinders, but damn is this team good.
Use this as your open thread. The Futures Game is still being played, and you can talk about that in our Futures Game thread. The ESPN Sunday Night Game features the Cubs at the Dodgers (Carlos Silva vs. Vicente Padilla), but talk about whatever you want.