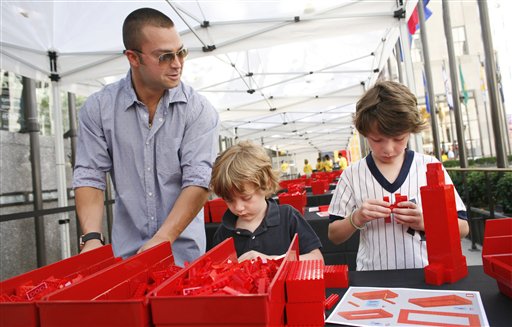 Got two things to remind you about, so let's start with the easy one first: All Star Game voting. It ends tonight, so make sure you go and vote for who you think should start the game in Anaheim in two weeks. Here's the ballot, and here's who I voted for:
AL: Joe Mauer, Justin Morneau, Robbie Cano, Derek Jeter, Evan Longoria, Carl Crawford, Josh Hamilton, Shin-Shoo Choo, Vlad Guerrero
NL: Brian McCann, Joey Votto, Martin Prado (only because Chase Utley's hurt), Hanley Ramirez, David Wright, Matt Holliday, Colby Rasmus, Andres Torres (write-in)
Remember, you can vote up to 25 times per email address, so vote or die.
Second order of business: The RAB Mailbag. We announced our plans for this on Sunday, but it's just a friendly little reminder to send your questions in to us (at any time) via email or the Submit A Tip box. We'll pick a bunch and post our answers. If some require a full-fledged post, we can do that too. We'll figure this thing out as we go.
And finally, here's your open thread. Depending on where you live, you'll get either the Rays-Twins or Giants-Rockies on MLB Network, plus the Mets are in the nation's capitol. You can always talk about NBA and NHL free agency as well, I couldn't care less (four years, $20M for Darko Milicic … really?). Talk about whatever, just don't be a jerk.