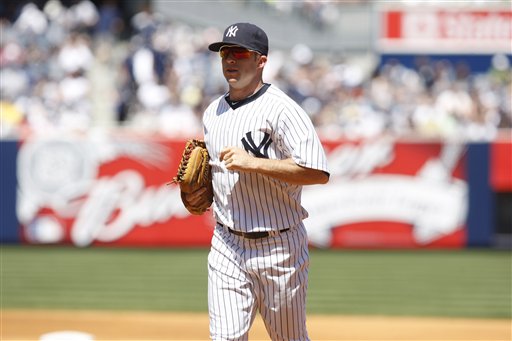 Here are the stat lines for two players (doesn't include today's games), which one is better?
Player A: 284 PA, 48 R, 67 H, 6 2B, 6 3B, 3 HR, 26 SB, 5 CS, 26 BB, 40 K, 3 GIDP, 3 HBP
Player B: 282 PA, 49 R, 76 H, 6 2B, 4 3B, 3 HR, 24 SB, 5 CS, 31 BB, 40 K, 3 GIDP, 3 HBP
The identities are revealed after the jump, but seriously, which player would you prefer?
Anyway, here's tonight's open thread for those of you who aren't going out and enjoying this fine evening. There's a game on MLB Network, but who you see depends on where you live. Talk about whatever, just be cool.
Player A is 2009 Brett Gardner, Player B is 2010 Brett Gardner. The difference? A .311 BABIP in '09 vs. .360 in '10. (h/t to Keith Law for pointing that out)
(Disclaimer: Not intending to trash Gardner or anything, I was just fascinated by how close his lines were)