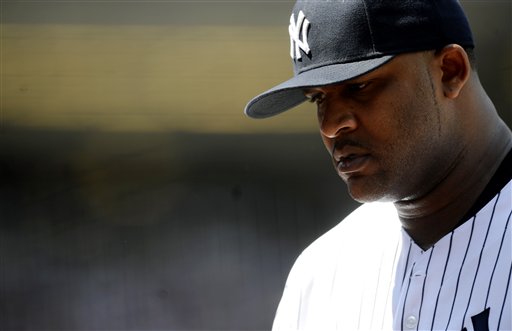 It's no secret that the Yankees are stuck in a little bit of a rut right now. They've lost three of their last four games and four of their last six, but the good news is that they're still atop the AL East, even if it's just a half-game lead. It's better than the alternative.
The good news is that the Yankees have their ace on the mound this afternoon, as CC Sabathia looks to get off his own personal schneid. He's allowed 36 hits and 14 walks in four starts since the All Star break, spanning just 27 innings. For whatever reason he's battled his command, but this is right around the same time that he hit his stride last year. Hopefully we're in for an encore performance. He'll be opposed by John Lackey, who thankfully does not throw a changeup. His swinging strike percentage (6.1%) is worse than Jamie Moyer's (6.2%), believe it or not.
Here's the starting nine…
Jeter, SS
Swisher, RF
Teixeira, 1B
Cano, 2B
Posada, C
Berkman, DH
Granderson, CF
Gardner, CF
Pena, 3B
And on the mound, it's CC Sabathia.
Unfortunately this game will be airing on FOX, and I believe the Yankees' record on FOX games is somewhere in the neighborhood of 0-1,569,485 through the years. Anyway, first pitch is set for a little after 4pm ET. Enjoy the game.