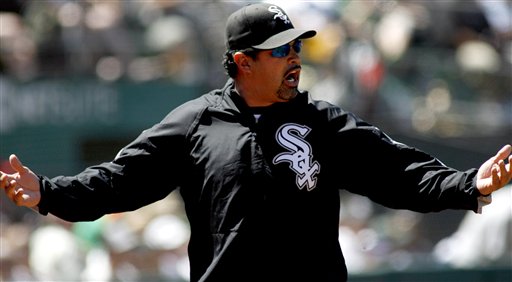 With the Yankees and Rays tied atop the AL East, the two clubs are essentially looking at a 35 game season right now. Whichever club plays better during that time will win the division, the other will be damned to the depths of the Wild Card.
The Yanks start the rest of their season tonight in Chicago, against the same White Sox team that claimed Manny Ramirez off waivers earlier today. Don't worry, he's not in the lineup tonight, and in fact, he's still on the Dodgers. The two sides have until Tuesday to work out a deal, and hopefully they'll need all that time so the Yanks won't have face Manny this weekend.
In addition to not having Manny, the ChiSox are also without Matt Thornton and J.J. Putz, their top two setup guys. Both are on the disabled list for whatever reason. Hopefully the Yanks pound the junkballer former known as Freddy Garcia and then go to work on Ozzie Guillen's depleted bullpen.
Fun Fact: Mark Kotsay is hitting .000/.080/.000 vs. LHP this season. And I thought Curtis Granderson was helpless against southpaws. Here's the lineup…
Gardner, LF
Jeter, SS
Teixeira, 1B
Cano, 2B
Swisher, RF
Posada, DH
Granderson, CF
Cervelli, C
Pena, 3B
And on the bump, it's A.J. Burnett.
First pitch is scheduled for a little after 8pm ET (stupid Midwestern states) and can be seen on YES locally or the MLB Network nationally. Enjoy the game.