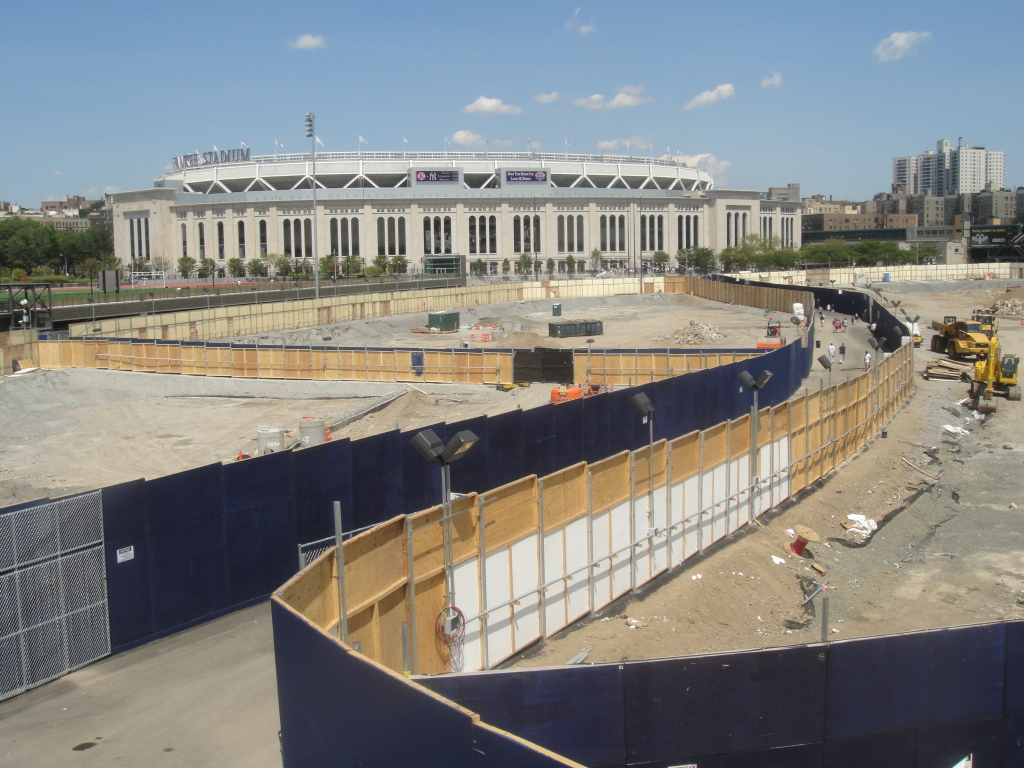 I haven't been to a game in a few weeks, so I haven't been able to check up on the status of the demolition of the Old Stadium across the street. Yeah, I know it's a giant hole in the ground now (and has been for quite some time), but building and construction nerds like me enjoy that stuff.
With a big ol' tip of the cap to Sliding Into Home, Baseball-Fever.com user DN4L posted some pictures of the new walkway that allows you to walk across the land where the Old Stadium used to be, like the one you see above. From the looks of things, it allows you cut across from 161st St. to the middle of Macombs Dam Park, but feel free to correct me if I'm wrong. That's certainly useful if you're coming from the New Metro North Station, which of course I never do.
Anyway, here is your open thread for the evening. The ESPN Sunday Night Game features the Mets and Phillies, with the primo pitching matchup of Mike Pelfrey vs. Kyle Kendrick. Santana vs. Halladay it is not. Enjoy the game if you partake, and feel free to talk about whatever you want.