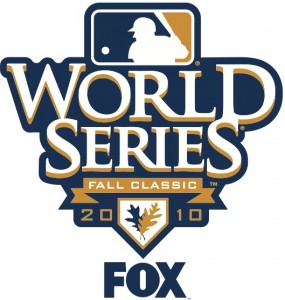 For years, baseball fans have urged Fox to start the World Series earlier, and the network has mainly turned a deaf ear to those calls. This year, though, Fox has finally agreed to push back the start of the Fall Classic to times more conducive to East Coast viewing because they have the money to do so.
The network announced today new start times for the World Series. The schedule looks a little something like this:
[TABLE=72]
Only one game — the Sunday night match-up — will air at 8:20 while most will start just before 8 p.m. and one begins at the perfectly reasonable hour of 7 p.m. That Game 3 start time is the earliest first pitch since Game 6 of 1987 World Series.
So why the early start time? Well, last year, baseball tried the 7:57 p.m. starts and found they not-so-shockingly increased viewership. "The changes we made with Fox last year to start the World Series games earlier helped increase viewership including more young fans, and we are optimistic that the earlier start time for Saturday's Game Three will keep us moving in the same direction," Bud Selig, baseball's commissioner, said.
Fox execs had another reason behind the switch. Fox Sports President Eric Shanks explained: "We've said over the years that if advertisers were willing to support earlier starts at prime time levels, we'd be able to begin games earlier."
We're not blind to the fact that baseball is a business and that Fox and MLB want to cash on the game's jewel event at the end of the season. Make no mistake about it though: This timeshift, while better for fans, is all the money.