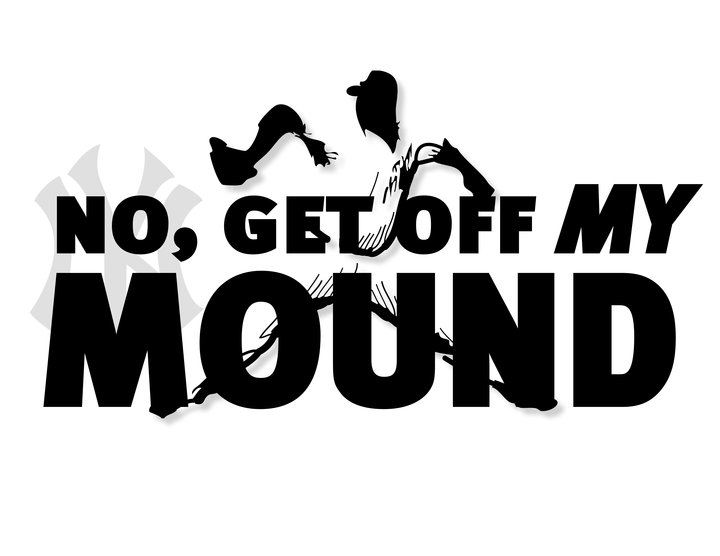 When the Yankees visited the Athletics earlier this season, Alex Rodriguez sparked a little mini-controversy when he casually jogged across the pitcher's mound on his way back to first base following a foul ball. No one would have even noticed Alex's mishap if not for A's starter Dallas Braden, who opened his yap and told him to get off his mound, referring to an old school rule that hasn't been enforced in a lifetime. Braden then added fuel to the fire by running his mouth a few weeks later, saying something about taking care of business the way they do in the 209, and then there was the perfect game that extended his 15 minutes of fame just a little longer.
Unfortunately for Mr. Braden, he isn't in Oakland or the 209 anymore, he's in the Bronx, and he's on CC Sabathia's mound. He's going to face the Yanks this afternoon for the first time since yelling at A-Rod, and even though Alex is on the shelf, there's going to be 40,000+ strong in the stands making sure that Braden understands he's not welcome here. The best payback is a win, exactly what the Yanks have been doing against Braden all week. Can they make it six in a row?
Here's the lineup that'll back CC…
Jeter, SS
Swisher, RF
Teixiera, 1B
Cano, 2B
Thames, DH
Posada, C
Kearns, LF
Nunez, 3B
Gardner, LF
And on the bump, it's CC Sabathia.
Get away day today, with first pitch coming a little after 1pm ET. It'll be on YES for those watching at home and not heckling Braden from the Stadium. Enjoy.
(Big thanks to T-Dubs for the graphic)