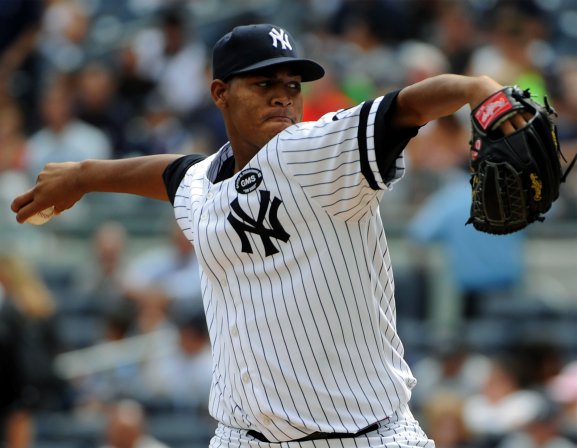 This isn't how it was supposed to play out. CC was supposed to play the stopper and end the skid at two games. That would take the pressure off the rookie in the series finale. But CC was off from the start last night and the offense couldn't pick him up. That leaves the streak ending to rookie Ivan Nova.
Through his first three starts Nova has proved useful. He has yet to complete six innings, but he has done a good job through the first five or so. His worst start came last time out, his second time facing Toronto within 11 days. I like his chances better against an Orioles team he hasn't yet faced. If he can give the Yanks five innings and change while allowing two or fewer runs they should be able to end the skid.
The Orioles send out Brad Bergesen, who is having a rough sophomore season. This will be his second time facing the Yankees this season. Last time they met the Yankees' offense put a beating on Bergesen, scoring six runs before the end of the third inning. He's been a bit better since Buck Showalter took over, a 2.81 ERA in his last six starts. Yet he's still allowed five home runs in that span, leaving him with a 4.33 FIP. The Yanks can help start that statistical correction this afternoon.
We still don't have the A-lineup, and since the Yanks face the lefty C.J. Wilson on Friday we might not see it then, either. But one of these days, right?
Lineup:
1. Brett Gardner, LF
2. Derek Jeter, SS
3. Mark Teixeira, DH
4. Alex Rodriguez, 3B
5. Robinson Cano, 2B
6. Nick Swisher, RF
7. Lance Berkman, 1B
8. Curtis Granderson, CF
9. Francisco Cervelli, C
And on the mound, number forty-seven, Ivan Nova.