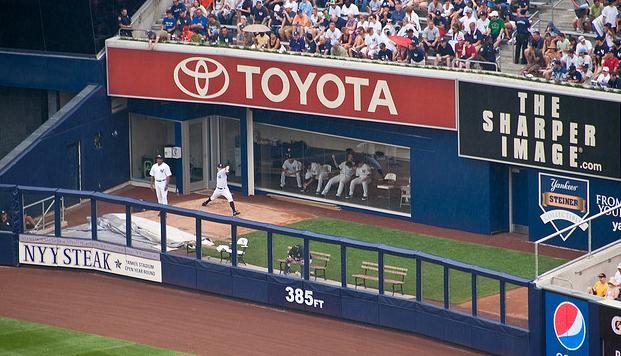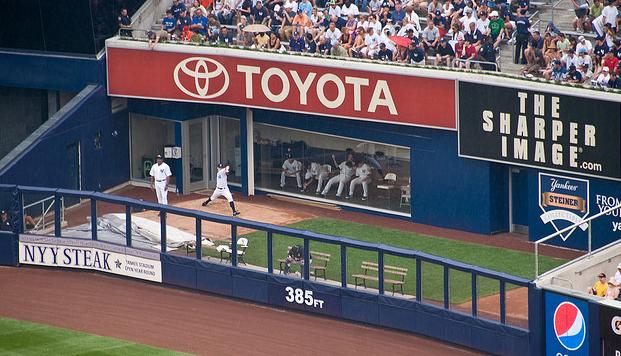 With a lineup of All Stars (plus Brett Gardner) and the starting rotation all but set (not necessarily the order), the Yankees don't have too many decisions to make before the the playoffs begin. The core setup crew is set, so the only thing left to sort out is the spare relievers and the bench. The bench isn't too big of a deal since those regulars will (should) play every inning in October, but the bullpen isn't necessarily that easy.
Jack Curry tweeted last night that the team intends to carry an 11-man pitching staff in the playoffs, which is fine. They could probably get away with ten, but there's certainly no need for a dozen in a short series. Nine of those 11 spots are accounted for: CC Sabathia, Andy Pettitte, A.J. Burnett, Phil Hughes, Mariano Rivera, Kerry Wood, Joba Chamberlain, David Robertson, and Boone Logan. That leaves five guys fighting for those final two spots: Sergio Mitre, Chad Gaudin, Ivan Nova, Javy Vazquez, and Dustin Moseley. We should probably throw Royce Ring into that mix as well since a second lefty specialist would be far more useful than a second longman.
Joe Girardi's been riding Gaudin really hard the last two weeks (he's appeared in six of the last twelve games), so it doesn't take a genius to figure out that the righty is getting every opportunity to win one of those spots. Mitre has pitched twice in the past 26 days and as far as I know he didn't even warm up in last night's rainy game (in fairness, I suppose Girardi was holding him back in case he needs a longman tonight). One of those two times he pitched came in the last Sabathia-David Price game, and that was only after all the other bullpen options were used up. Moseley is far too hittable (10.7 H/9 career) and doesn't miss nearly enough bats (4.3 K/9 this year) to warrant any kind of action in a playoff spot, so there's no sense in even carrying him on the roster.
Javy, well at this point he shouldn't be pitching any kind of meaningful innings. It's not that he can't handle the pressure or anything stupid like that, it's just that his stuff has deteriorated so much that you can't trust him to get outs with it. I know he's pitched well in his few long relief outings late in the year, but I think there's also too much of a stigma there to take him. That's probably not fair to him, but it is what it is. The nothingball will be the scapegoat.
Given how well he's pitched early in his outings, Nova's going to get one of those last two bullpen spots almost by default, and that's not necessarily a bad thing. He's been extremely effective early in his outings (.563 OPS against the first time through the order, .731 the second, .952 the third) which suggests he could be effective in one or two inning relief stints. Perhaps he takes over the job as that trusty righty outside of the normal setup crew that Girardi is trying to force feed Gaudin. World Championship teams always have an unexpected reliever step up big in October (hellooo Damaso Marte), so maybe Nova's that guy this year. We can dream.
In the end, I'd expect Nova and Gaudin to get those final two spots, though a case could be made for Ring as a second lefty (assuming he gets in some more games and pitches well over the next week-and-a-half, of course). Once the Yanks clinch a playoff spot, which will hopefully happen before everyone returns to work on Monday, don't be surprised if they lift Nova from the rotation and have him pitch out of the bullpen two or three times in the final week of the season just to get acclimated to the role.
So far no one has really stepped up and grabbed one of those spots by the horns. They're trying their best to give it to Gaudin, but he doesn't seem to want it (13 baserunners, six runs, three homers in his last 5.2 IP). Mitre can't even get into a regular season game, never mind a playoff spot, and every time Moseley pitches he shows why the Angels non-tendered him last season. In reality, whoever the Yanks ends up taking probably won't see much action in the postseason and will be of little consequence, but stranger things have happened.