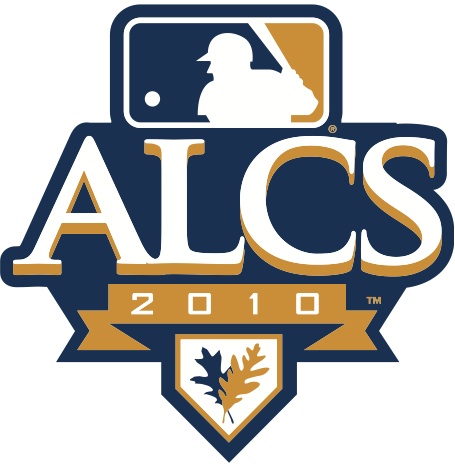 Ben Shpigel doesn't think we should remember the eight games the Yankees and Rangers played against each other this season. Because three of them were in April and three were in September when the Yanks' regulars weren't playing, the games, he said in The Times earlier this week, don't tell us much about the impending ALCS match-up.
As Shpigel notes of the September series, CC Sabathia, Andy Pettitte and Phil Hughes did not make a start while Nick Swisher had a bum knee, Jorge Posada a concussion and Brett Gardner a sore hand. The Yankees were left short-handed, and Joe Girardi kept giving the ball, infuriatingly enough, to Chad Gaudin. Meanwhile, Mariano Rivera managed to blow a game by hitting Jeff Francoeur with a pitch. It was Bizarro Baseball down in Arlington.
Yet, here we are on the precipice of the ALCS, and these two teams did indeed face each other eight times this year. The Yankees won four out of the first five match-ups before the Rangers subjected the Bombers to the club's first three-game sweep on the road this year. The clubs played four consecutive one-run games in August and September, and although the players don't want to read too much into the season series, we'll take a look at it anyway.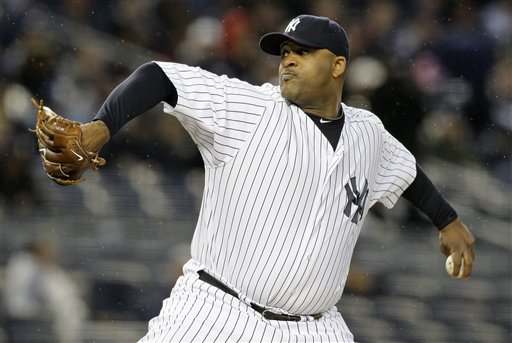 April 16, 2010: Yankees 5, Rangers 1 (in 6 innings) (Box Score) (RAB Recap)
WP: CC Sabathia
LP: C.J. Wilson
HR: None
The season series started out with a whimper as the Yankees rolled over the Rangers in a rain-shortened game. The best part about this game was a gem Mike penned in our recap: "It's so easy to like Cervelli with his big doofy helmet and all out hustle and infectious energy, so it was fun to see him single in a run after Granderson's fielder's choice." Fun note: At the time, Nelson Cruz was the AL leader in HR, RBI, slugging and OPS, and little did we realize that these two pitchers would eventually match up against each other in the first game of the American League Championship Series.
April 17, 2010: Yankees 7, Rangers 3 (Box Score) (RAB Recap)
WP: A.J. Burnett
LP: Scott Feldman
HR: Nelson Cruz, Derek Jeter, Alex Rodriguez
The second game saw the Yanks behind a solid A.J. Burnett leap out to a quick 5-0 lead they would never give up. After a few weeks of futility, Alex Rodriguez launched his first home run of the season against his former team, and the only bad part of this game was Alfredo Aceves' 0.1-inning, three-earned run appearance. The Yankees were rolling.
April 18, 2010: Yankees 5, Rangers 2 (Box Score) (RAB Recap)
WP: Andy Pettitte
LP: Rich Harden
SV: Mariano Rivera
HR: Mark Teixeira, Jorge Posada
Entering this game, Mark Teixeira was batting .100 with an OPS barely above .400, but he took advantage of an ineffective Rich Harden in the third inning. His solo shot was also his first of the season, and it took came against his former teammates. Andy Pettitte went eight strong for his second win of the season as the Yanks wrapped up a tidy three-game sweep of the Rangers in the Bronx. Texas would, of course, return the favor in Arlington a few months later, but these two teams would go nearly four months between meetings.
August 10, 2010: Rangers 4, Yankees 3 (in 10 innings) (Box Score) (RAB Recap)
WP: Neftali Feliz
LP: Mariano Rivera
HR: Alex Rodriguez, David Murphy
This game marked a string of five games against the Rangers that were, by and large, not very much fun. A.J. Burnett, mired in a terrible slump, threw seven innings of three-run ball, but C.J. Wilson held his own. The Yanks rallied off of Frank Francisco to tie the game on an a-bomb from A-Rod, but Mariano Rivera gave up the game in the 10th. The Yanks went just 3 for 11 with runners in scoring position and left nine men on.
August 11, 2010: Yankees 7, Rangers 6 (Box Score) (RAB Recap)
WP: Kerry Wood
LP: Neftali Feliz
SV: Mariano Rivera
HR: Marcus Thames, Michael Young
The Bombers rebounding from their extra-inning loss with a thrilling game against Cliff Lee. While the southpaw struck out 11, the Yanks touched him up for four runs in just 6.1 innings. Staked to a 6-1 lead, Lee and the Rangers bullpen coughed it up. The Yanks scored twice in the seventh, once in the eight and twice in the ninth against closer Neftali Feliz to grab the game. Rivera made it exciting when Elvis Andrus tripled to lead off the inning, but Mo retired Michael Young, Josh Hamilton and Vlad to escape that jam.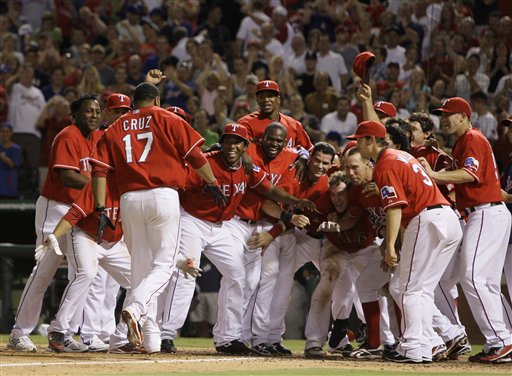 September 10, 2010: Rangers 6, Yankees 5 (in 13 innings) (Box Score) (RAB Recap)
WP: Scott Feldman
LP: Chad Gaudin
HR: Nelson Cruz (2)
September 11, 2010: Rangers 7, Yankees 6 (Box Score) (RAB Recap)
WP: Alexi Ogando
LP: Mariano Rivera
HR: None
It's quite possible that no two games over the course of the Yankee season were as irksome as this pair. The Yanks went 25 for 87 with 18 walks over 21 innings. That's the equivalent of a .287 batting average and a whopping .421 on-base percentage. But just five of their 25 hits went for extra bases, and the Bombers left a whopping 32 men on base. On Friday night, the Yanks went 3 for 17 with runners in scoring position and left 18 men on base. On Saturday, the team went 3 for 13 with 14 runners on base. Somehow, Chad Gaudin managed to pitch poorly in both games. No one wants to see that happen again.
September 12, 2010: Rangers 4, Yankees 1 (Box Score) (RAB Recap)
WP: Cliff Lee
LP: Dustin Moseley
SV: Neftali Feliz
HR: None
Cliff Lee faced Dustin Moseley, and the Yanks managed just two hits. No one was surprised.