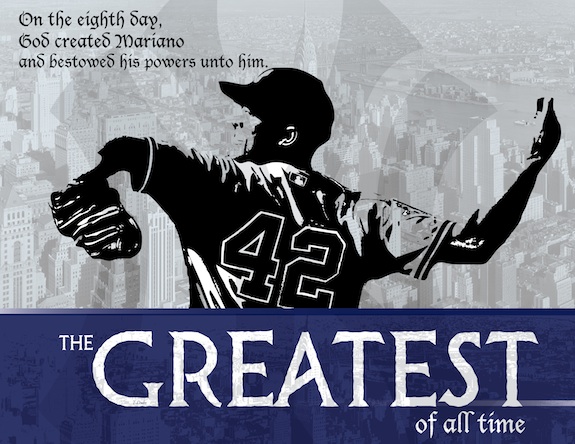 Yesterday it was Jesus Montero, today it's Mariano Rivera. The greatest relief pitcher in the history of humanity turns 41 years old today, and although he's not technically a Yankee at the moment, we certainly expect him to be very soon. He simply belongs in pinstripes. Also happy birthday to another all-time great, Dodgers play-by-play announcer Vin Scully. The Bronx-born Scully turns 83 today, and like Mo he remains at the very top of his game late into his career. Happy birthday to a pair of baseball's greatest.
Here's your open thread for the night. The MNF game features the 49ers and Cardinals (holy snorefest), plus the Rangers are in action as well. You guys know the drill, so have at it.
Weekend Writer Update: The three of us are still pouring through the applications, I think there's close to a hundred of them. We want to have this process wrapped up this week, but we've still got a ways to go. Stay tuned.
Thanks to RABer Tyler Wilkinson for the graphic.