It happens every offseason. Out of nothing but pure boredom and an overdose of creativity, we'll see suggestions about oddball players the Yankees should acquire to improve their team. Last year's the fetish was Mark DeRosa, who would have presumably played every position under the sun while giving the regulars a chance to rest and play designated hitter for a day. Nevermind the tendon sheath he tore in his wrist late in the 2009 season, he was a perfect fit as a super-sub!
Sure enough, DeRosa played just 26 games (.241 wOBA!) in 2010 before rupturing that same tendon sheath, ending his season in early-May. All for the low low price of $6M. Rich Harden as a setup guy was another popular one, and the "trade Robbie Cano and sign Orlando Hudson" scenario had a two or three year shelf life. And, of course, there's the always popular "sign a closer and make them a setup man" routine. As much as we might want these things to happen because we believe they make the Yankees better, they never do happen for a multitude of reasons. I doubt I need to explain them all.
Consider this post a preemptive strike. I want to cut off some of the dumb ideas before they even start, using some good old logic and reason. The offseason is a cruel mistress, it makes us think crazy things that make us wonder what the hell we were thinking when we look back on them. So let's get to the list …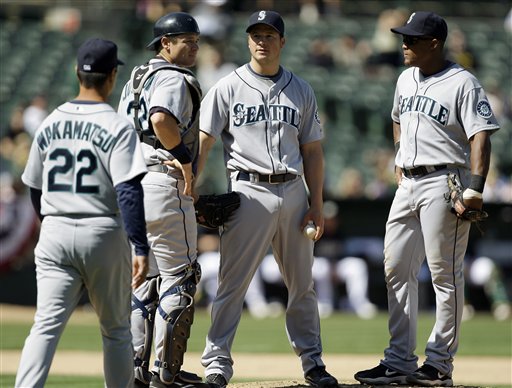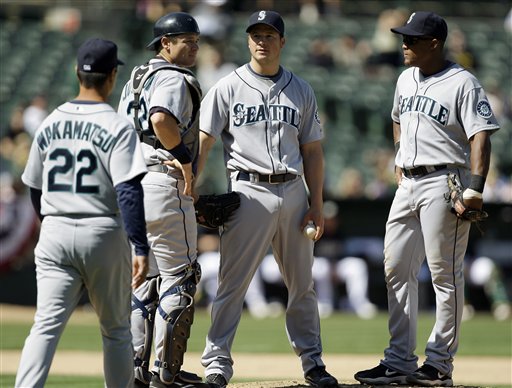 Erik Bedard
There's no denying that Bedard is a special talent. His last two seasons with the Orioles were preposterously good (3.40 FIP, 9.3 K/9, .298 wOBA against), but you know what? That was three full years ago. Bedard has dealt with a barrage of injuries since 2008, the most serious of which were a pair of shoulder surgeries: one to repair a debridement and remove a cyst, the other to repair a torn labrum.
Bedard has made just 30 starts in the last three years, including zero in 2010. The Mariners shoveled $16.25M into his pocket since acquiring him before the 2008 season, and all they've gotten in return is 2.9 fWAR. There's a ton of talent here, no denying it, but it's bottled up in a big glass container of risk.  The heath of Bedard's shoulder is a total unknown, and the chance of getting zero return is rather large. There's no reason for him to receive any kind of guaranteed contract this offseason.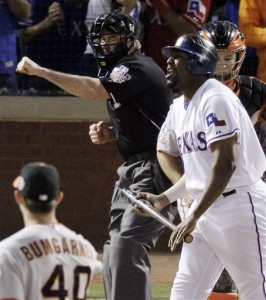 Vlad Guerrero
Texas unsurprisingly declined Big Vlad's $9M option after the World Series, during which he reached base twice (one single, one walk) in 16 trips to the plate. He got some attention after putting up a monster first half (.339/.383/.580 with 18 homers and a .405 wOBA through June 30th), but he was rather pedestrian down the stretch (.327 wOBA after June 30th) and straight up terrible in the postseason (.243 wOBA in 62 plate appearances with 16 strikeouts). Vlad's had an awesome career, but he's a shell of his former self and the risk of total collapse is just too great at age 35 (36 on Opening Day).
Gerald Laird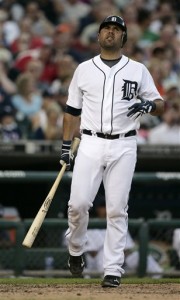 The defense behind the plate was a sore sight for Yankee fans in 2010, and Brandon Laird's older brother is generally considered one of the best defensive backstops in the game. He threw out 34.1% of basestealers in 2010, and over the last five years that number is a whopping 37.6%, truly top-of-the-line.
But there's a little of a catch, and that's that Laird can't hit. Like, at all. He put together a whopping .207/.263/.304 (.256 wOBA) batting line in 2010, and over the last three seasons he's hit just .238/.303/.342 (.293 wOBA). If you take out the hit by pitches and intentional walks, his on-base percentage since 2008 drops to just .269. Yeah, terrible. No amount of catcher's defense is worth that kind of offensive cipher.
Willie Bloomquist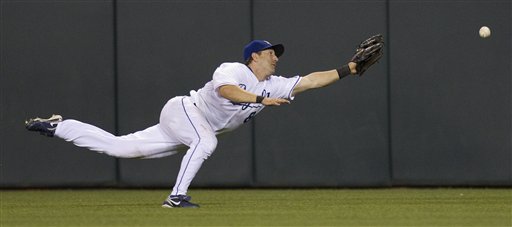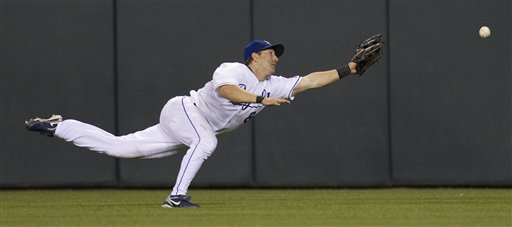 When rumors circulated that the Yanks were interested in acquiring Bloomquist at the trade deadline this year, I almost quit being a fan. Okay not really, but seriously, it was bad. Bloomquist has been worth a total, a total of -0.7 fWAR over the last four seasons, during which he's received 1,047 plate appearance. There's a reason teams like the Mariners and Royals are bad, and that's because they employ players like Willie Bloomquist.
Unable to hit for power, get on base at a decent clip, or play passable defense at any of the seven defensive positions he plays, Bloomquist has basically no redeeming qualities. His versatility just means he can suck at more positions. There's nothing to like about the guy, and if the Yanks were to sign him as a free agent, his very presence on the roster would be an insult to my intelligence and fandom. Yeah, I'm not a Bloomquist fan, but it's justified.
* * *
The pool of free agents is something like 200 players deep this year, and that's before non-tenders hit the market in a few weeks. These four players have very little if anything to offer the Yankees, and don't be fooled into thinking otherwise. There's either too much risk or too little return, and in some cases both. Finding better options at the same price won't be difficult at all, and that's the avenue the team needs to pursue.