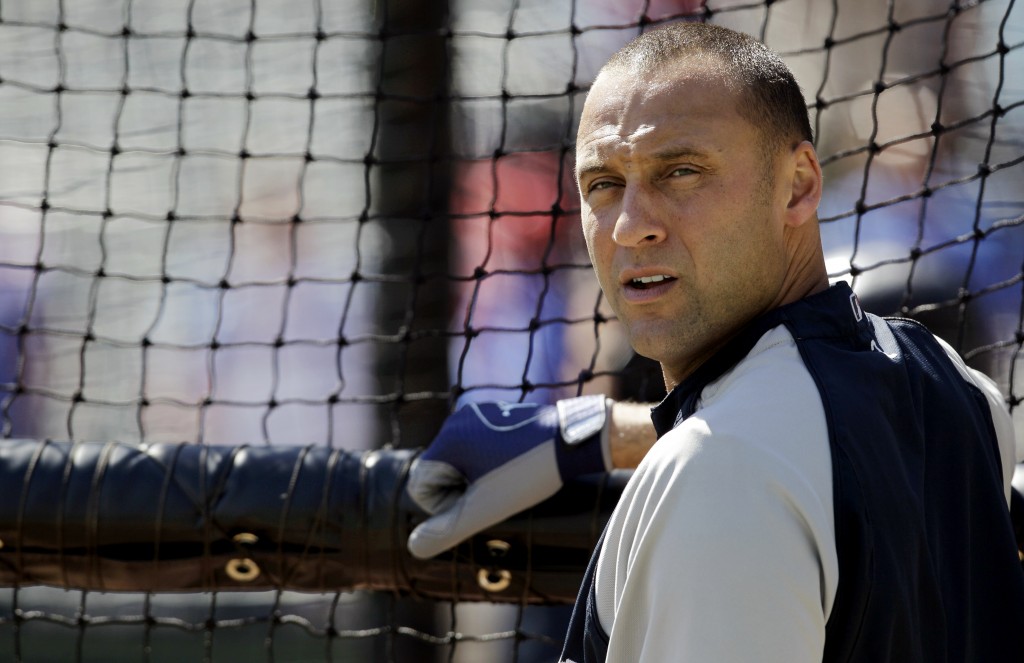 It's been a messy few weeks of negotiations between the Yankees and Derek Jeter, as the two sides have taken to the press to state their cases and maximize their leverage. The Yanks offered their captain a more than fair three-year contract at $15M a season, but Jeter's camp is looking for four or five years worth up to $24M a season. A large gap certainly, but not an unbridgeable one, and the team is prepared to up their initial offer. Take it away, Jon Heyman …
The Yankees appear willing to enhance their latest $45 million, three-year offer to retain the iconic Yankee, but are said to be unwilling to match his previous salary on a deal of at least three years. Jeter just completed a 10-year, $189-million deal that paid him about $21 million in 2010.

The Yankees' next offer is expected to be for a couple million more per year, so perhaps in the $50 million range for three years. Indications thus far are they have very little inclination to add a fourth year, though that can't be entirely ruled out. The team would like to complete the Jeter negotiations so they can get to the rest of their offseason to-do list, bringing Jeter's longtime friend and iconic closer Mariano Rivera back into the fold and pressing to sign superstar free agent pitcher Cliff Lee.
As expected, the money isn't much of an issue, it's the years. Just ten shortstops have posted a 90 OPS+ or better at age-36, and one of those was Jeter last season (exactly 90). Just three (Ozzie Smith, Omar Vizquel, and Jeter) have done it since 1970, and the first two had decided defensive advantages over the Yankee icon. As historically great as Jeter has been, paying him in hopes that he'll evade Father Time for the life of the contract is a foolish bet.
Ben explained the leverage situation last week, and for all intents and purposes Jeter has none. No other teams are bidding on him at that price, so the only thing he and agent Casey Close can do is push his iconic status. The Yankees appear to be more than happy to make Jeter filthy stinkin' rich all over again, but they don't want to lock themselves into a declining player for the next half-decade just because he's Derek Jeter. Hard to blame them. I suspect this will all get settled somewhere in the three-year, $60M neighborhood, but don't hold your breath. This might drag on into January.