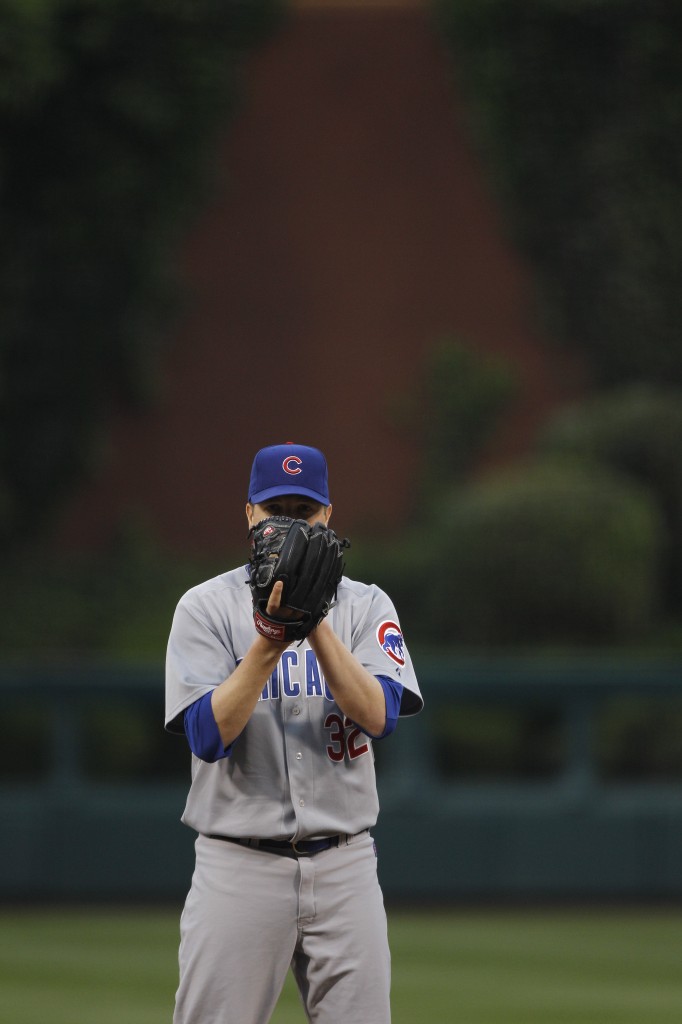 Earlier this morning a rumor surfaced that the Cubs are shopping left-hander Tom Gorzelanny, somewhat surprising after he managed 2.3 fWAR in just 136.1 innings in 2010. The Yankees are perpetually looking for pitching, especially since Andy Pettitte is on the brink of retirement and Cliff Lee may or may not be getting a monster contract offer from the Nationals. I'm not sure the two teams match up for a trade (Chicago's looking for a lefty hitting first baseman, and not someone like Juan Miranda), so this may all be for naught. Either way, let's explore.
Gorzelanny, 28, broke in with the Pirates a few years ago and was pretty good for them in 2007 (2.9 fWAR, 201.2 IP, 4.24 FIP), but he struggled in 2008 (6.35 FIP) and was shipped to the Cubs for nothing spectacular in 2009. His fine 2010 season featured a good amount of strikeouts (7.86 K/9) and an above average amount of swings-and-misses (9.7%), an important underlying skill. Gorz is generally a ground ball guy as well, sitting between 40.3% and 40.8% over the last three years, though he can definitely be a little homer prone (one for every 7.2 IP over the last three years).
A three-pitch guy (FB, SL, CH) with a fastball right around 90, Gorzelanny actually isn't very effective against lefties, holding them to a .309 wOBA in his career and .351 this year, though the 2010 number is inflated by five triples (two doubles, four homers). That seems rather fluky since a) Wrigley's not a triples park, and b) he's given up six triples to lefties his entire career. I wouldn't expect the triples thing to continue. As far as his contract goes, he's arbitration eligible for the second time as a Super Two, meaning Gorz is still under team control for another three years. After earning $800,000 this season, he'll get a bump to $2M or so.
Gorzelanny would certainly give the Yankees some pitching depth, but he wouldn't be anything more than a back-end arm. Even in the two best years of his career (2007 and 2010), he still walked close to three-and-a-half batters per nine unintentionally. That combined with homer tendencies and the lack of dominance against lefties hold him back, but there's nothing wrong with a solid starter in the fifth spot. Also, Gorzelanny would be a) too expensive for LOOGY work, and b) again, he's not great against same side batters.
I wouldn't be opposed to picking Gorzelanny up as sort of a Plan B or C option, but I wouldn't expect great things and I wouldn't give up a ton either. Like I said, I don't see the two teams matching up for a deal given Chicago's needs.