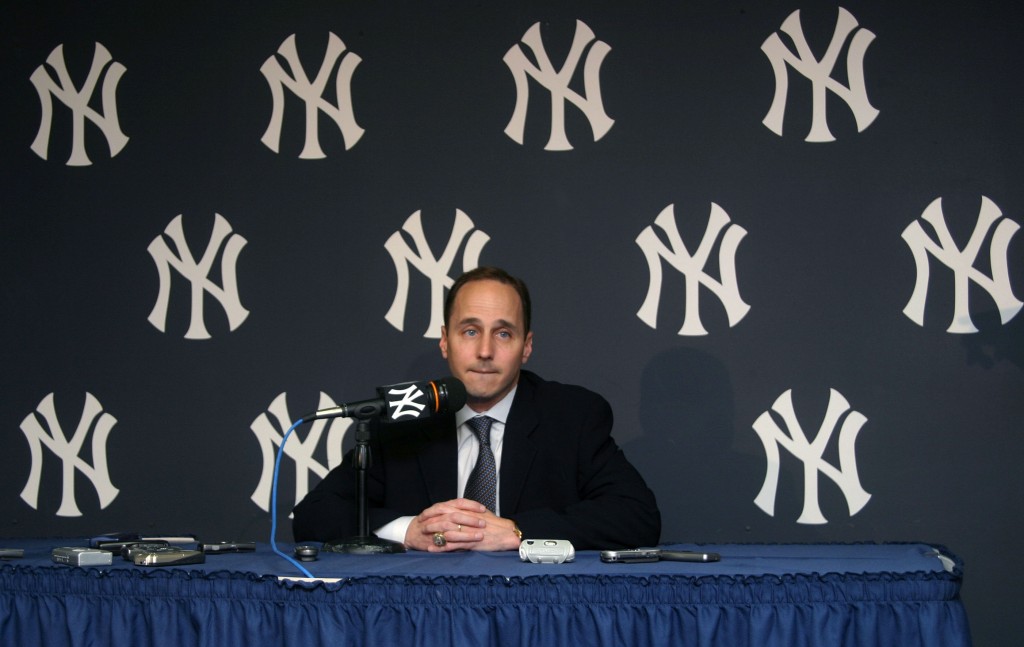 Brian Cashman's mantra has been patience since the day he took over full control of the baseball operations a few years ago, so it's unsurprising that one of the first things out of his mouth during this afternoon's conference calls with reporters was "Plan B is patience … First phase of this is prices go up because teams sense blood in the water. We will be patient."
Even if you think the Yankees need to go out and make a trade for a starting pitcher as soon as possible, this quote shouldn't surprise you. The last thing a general manager is going to do after losing out on a major free agent is come out an say "okay, I'm desperate, come out and take me to the cleaners in a trade." They will assuredly explore other pitching options, but high end arms the caliber of Cliff Lee just aren't available. Spare me your Felix Hernandez and Josh Johnson trade proposals, it's not going to happen.
Here's a round up of the conference call…
"He knows if he puts himself in play, we'd love to talk to him," said Cashman when asked about Andy Pettitte, "but he's got to go through that process." Last we heard, the lefty was leaning towards retirement. Cash added losing out on Lee won't change the way they pursue Pettitte. In other words, don't expect them to pressure him into coming back.
"He had to make a very difficult personal decision and he's made it now," was the quote on Lee. "We'll move forward. There's more time left on the clock now." Cashman did say he's thankful for not going through with the trade for Lee back in July, presumably because gets to keep Jesus Montero. He added it would be "rare situation for me to include Montero in a deal," not that I expected him to run out and try to pawn the team's top prospect off for rotation help.
The Yankees received a short, simple call from Darek Braunecker last night informing them that Lee was going elsewhere, and Cashman's next call after that was to Hal Steinbrenner. The lack of movement over the weekend indicated to them that he was going elsewhere.
"I don't think we have a lot of holes," said Cash. "[Filling holes] doesn't have to happen in the winter time." No, but it is fun to talk about. The Yanks have shown the ability to go out and make moves during the season to improve the team, and I see no reason why that wouldn't continue going forward.
Is the rotation perfect? "No. Can it be improved upon? Yes." Cashman went out of his way to say that the rotation is good as it is, assuming a rebound from A.J. Burnett and continued progression from Phil Hughes and Ivan Nova.