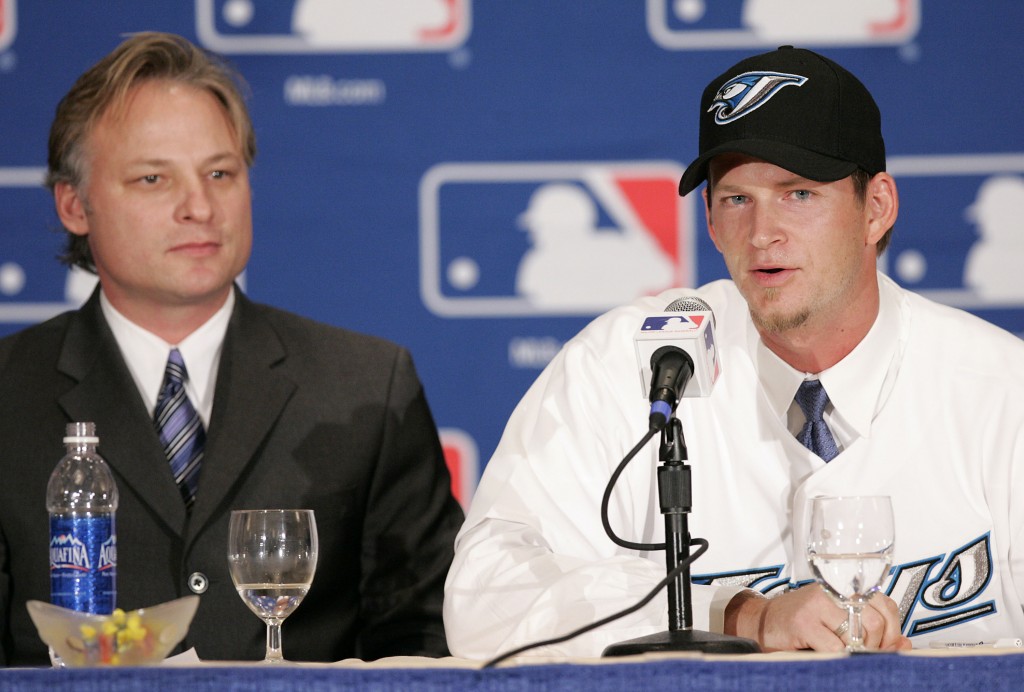 The winter meetings are just about six hours old now, and sadly the Yankees have yet to sign Cliff Lee. In fact, they haven't even made an official offer yet. It's okay though, because Jayson Stark says the Rangers haven't either. Darek Braunecker, Lee's agent, spoke to reporters for a few minutes in the lobby of The Dolphin not too long ago, and said that he is still trying to set up a schedule to meet with teams this week. "[It's] too early to say," said Braunecker when asked if his prized client would sign this week.
Lee is actually out on some deer hunting trip this week, but his agent will obviously keep him abreast of any major developments. Braunecker has all the leverage right now given the other (read: uninteresting) pitchers still available on the free agent market and he knows it, giving his approval of Jayson Werth's monster deal and saying that it's "good to be Cliff Lee." He also emphasized that his client has proved "he can pitch anywhere," which he has over the last two-plus seasons.
The slow-developing market for Lee isn't terribly surprising, but as fans it's rather annoying. We want some movement on this front and we want it now, but it's in the best interests of Lee's camp to be patient. Once Carl Pavano comes off the board the free agent pitching market will be simply atrocious, and the trade market doesn't offer many alternatives. Shaun Marcum is a quality pitcher, no doubt, but the Brewers had to surrender their top prospect to acquire him. Quality pitching does not come cheaply, and for Lee the price will only go up the longer he waits.
I suspect that we'll see some very serious progress with the former Cy Young Award winner this week, whether it be in the form of an offer or two or ten or an outright agreement. Remember, Braunecker is an agent and every single word that comes out of his mouth is carefully designed to benefit his client and nothing else. This thing will get settled soon enough, the Yankees will make sure of it.
Update: An of course two seconds after I post this Buster Olney reports that the Yankees will meet with Braunecker about Lee today. They also met with him in Arkansas last month, as you remember.