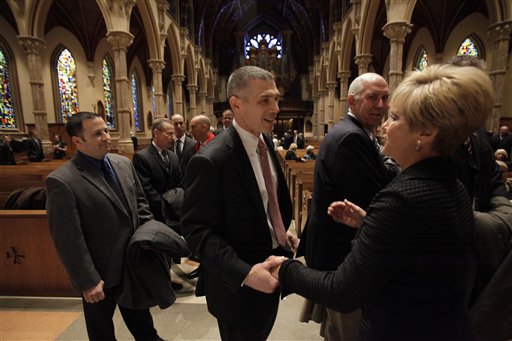 One of these days Cliff Lee will pick a team, I promise. Apparently it just won't be today. In fact, it was a pretty boring baseball day in general, as teams recoup from the hellacious winter meetings. Get used to it, things are going to die down in about three weeks, then we'll have nothing to do but countdown the days until Spring Training.
Additionally, we have a brief update on yesterday's site outage. We were offline on Thursday for five and a half hours due to a DDoS attack. We've seen ensured that our firewall is up to date and do not anticipate any problems of that nature going forward. Thanks for your patience during the evening and thanks for reading during the Winter Meetings.
Here's the night's open thread. The Devils and Knicks are both in action, but it's Friday night and you just spent the last five days hitting F5 on RAB and MLBTR nonstop, go out and do something.